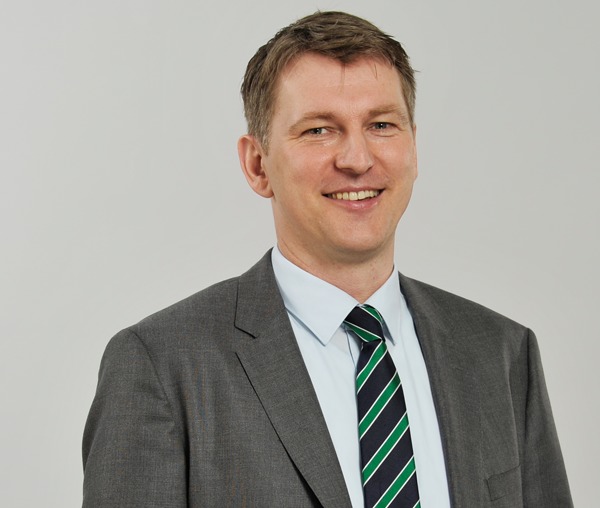 Torsten Friedel
Position: Chief Operations Officer

Part of the company since: 2010

Company: PROMOS consult

Torsten Friedel is a part of the executive board and as the COO responsible for the section of the consulting business. In this interview he introduces himself and his tasks.

Interview
Hello Torsten! Would you please describe your journey at PROMOS in a few short sentences!
Torsten: I have started here in 2010 as a consultant in the department consulting Facility and Construction Management. Little by little I have taken more responsibility in different projects as a sub-project manager and as a manager. As soon as the department business process engineering was created, I was offered the job as the director for this section. In April 2015 I became a part of the executive board.
Wow! That sounds like a steep career ladder. Which sections belong to your responsibility as a COO today?
Torsten: At PROMOS I´m one of five executive officers. As the chief operations officer I´m responsible for the management of the consulting, that means I´m the head of the directors of the departments Facility and Construction Management, Real Estate Management, Financial Accounting and Business Intelligence Consulting.
What exactly does that mean, being the head of the directors?
Torsten: That means I´m passing on our leading strategy, which we develop in our management board meetings, to the particular directors. Those are mostly personnel concerns. So we decide which vacancies are advertised, I´m looking at the applications and I´m often taking part in the job interview. Besides that I´m making decisions with the directors about the team composition of projects and appointments.
What does a consult have to have in order to knock your socks off?
Torsten: My desired candidate knows SAP®, the real estate industry and process consulting methods. Regarding his or her personality the candidate should be very driven. It should be someone, who undertakes a task on his or her own and manages and performs project tasks with a foresight. This person should also have connections and should think outside the box concerning concrete tasks.
Is it easy to take the measure of somebody in an interview?
Torsten: It requires some exercise and I wasn´t able to manage it in the first application forms and interviews. But now – yes – it gets easier. A consultant also always has to bring communicative skills. He has to communicate with the customer on the same eye level and has to act proactively in organisational things. Of course that´s a wide range of expectations, that we´re having about our applicants. There is rarely a person that meets all the requirements. But we´re recruiting people in a way, that they can exhaust all their skills with the time.
Please describe the first impression you had of PROMOS!
Torsten: The young and open employees were definitely something I noticed very positively. You could also tell they knew what they were doing. I thought that was very admirable. And this image has stayed until today. I like the people so much and I love how the company is placed in general. I couldn´t imagine working at a bank or as a doctor. I love the engineering thought that we´re having here. To build something up. Of course it´s always something immaterial, but it´s fun to watch it develop and grow.
And what are you excited about the most after getting off at work?
Torsten: As a father of a family I´m most excited about playing with my kids. Back then as a non-father that was certainly different [laughs]. But today I have two sons, 7 and 8 years old, who are expecting me at home. Besides that I go running twice a week before work. But I´m not exactly excited for that [laughs].
Thank you Torsten, for answering all of our questions today.
Torsten: Anytime.