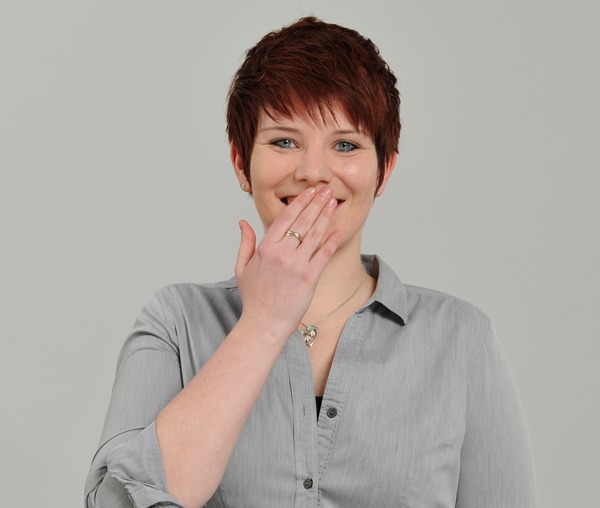 Anne-Kristin Wagner
Position: Consultant

Part of the company since: 2013

Company: PROMOS consult

Anne-Kristin Wagner is a consultant in the department Financial Accounting. She came to PROMOS as a lateral recruit and introduces herself and her tasks in this interview.

Interview
Hello Anne! Please describe your typical workday at PROMOS!
The very first thing I do is connecting my laptop to the docking station. I leave my office right after, to get a cup of coffee [laughs]. Next on the agenda is checking my mailbox and prioritising my emails. Then I´m ready to start my daily business! My special field at PROMOS is the process tool easysquare workflow, the mobile linkage to the iPad and archiving. Most of the time I do process consulting and corresponding trainings on site with the customer. So I´m on the road a lot.
How and when did you take notice of PROMOS?
Anne-Kristin: I started at PROMOS in November 2013. And I´m a typical lateral recruit, because actually I studied psychology. Though, despite the good degree I got, I just couldn´t find a job. A friend then told me about PROMOS and that´s why I turned in a project-related application. Also I´ve always been very interested in technology. After the job interview I was offered an internship. Today, I am permanently employed and I´m even getting a bachelor´s degree in computer science!
Wow! How are you even able to manage all of that?
Anne-Kristin: [laughs] You´ve definitely got to be organised. PROMOS supports me very well though. Colleagues from the development department, who know about it, are full of enthusiasm concerning my study and keep offering their help. Also, I´m only coming to work four days a week so that I can concentrate on studying the entire weekend. Right now this is pretty stressful, but I wanted it this way and it´s going to be worth it!
What has been of most assistance to you during your introductory training?
Anne-Kristin: Definitely my colleagues. All of them let me ask them questions at any time. Even though they´re busy themselves most of the time. They´ve always made an effort to explain everything to me patiently. Well and at the end I´ve learned the most in the project directly. I was introduced to that step by step. At first I would only assist and today I´ve got my own projects.
Do you think your bachelor´s degree in psychology has helped you sometimes?
Anne-Kristin: Absolutely! You shouldn´t think of a psychologist as a therapist, more of a scientist. I think the study helps me a lot when working with colleagues and customers. I´ve even held an internal training on consulting psychology. There are methods of how to advise people correctly. To meet them where they stand and on eye level, especially if they´re not familiar with the topic.
Would you recommend stepping into the unknown to others?
Anne-Kristin: Well for me it has been great and a wonderful chance. Also, I love dealing with many different topics. That requires a lot of discipline though and you can´t bury your head in the sand after a failure! Someone who sticks to his or her area of studies should probably not do it. Of course you have to invest more time and work than others, but for me it was worth it. I like what I do. Getting out, visiting new cities, meeting new people, the projects with customers and not having to sit behind your desk 40 hours a week. Also the interaction between team members works great here. During the short period of time I´ve been working here, I already worked with about 80 or 90 percent of my colleagues in various projects. I love that.
Thanks Anne, for giving us an insight into your workdays. Also good luck for your study!
Anne-Kristin: Thank you!