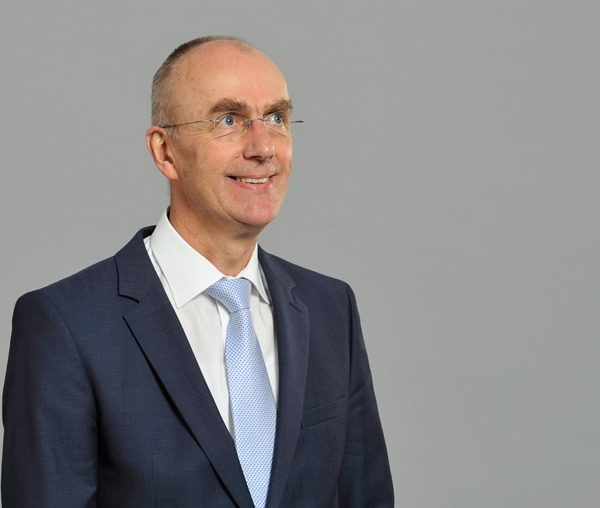 Jörg Wildner
Position: Sales Manager East
Part of the company since: 2014
Company: PROMOS consult

Jörg Wildner supervises the sales regions east and northeast. In this interview he introduces himself and talks about his duties at PROMOS.
Interview
Hello Jörg! What are you most excited about as you walk into your office in the morning?
Jörg: I´m a true morning person, because the earlier it is the quieter the office building is. I need that in order to concentrate effectively for finishing up leftover tasks from the day before. This way I´ve got an hour until the other offices awaken [laughs]. Afterwards I´m really excited about my nice, friendly, committed and motivated colleagues.
As a salesman, would you say you´ve got selling in your blood?
Jörg: I do think I´m a salesman by nature. Mainly because I love working with people. As a salesman I have to weigh the odds if my counterpart would like to work with me and my company in the future or not. I have to read people´s character and try to convince them of us, our quality and also myself. This is only possible if you´ve got neat products – luckily I don´t have to question that about PROMOS. We´ve got a top-level, top-products and high know-how in the team. Thanks to those stable and innovative substances I can pretty much go into the market easily and offensively-minded and I can express my belief, that PROMOS is powerful and future oriented!
Other keys for successful sales-related activities are endurance and long-term orientation. For some big companies time periods of acquisition might even take 2-3 years and intensive tendering procedures might take longer than a year. That´s why the PROMOS team as well as individuals need to work together. Getting to be a part of that is really nice and fun.
What´s more important in your job? Knowledge of the human nature or a great network?
Jörg: A network is better than no network, but someone who starts out with no network is still able to incorporate. So the willingness to deal with the people openly, appreciative and communicatively are essential requirements to be successful in sales. The component of experience grows continuously and gets more significant in time.
Is small talk an essential component at work as well?
Jörg: It depends on the surroundings. If I see someone from our target group at an event, drinking a coffee, I often start with small talk, since there is mostly no basis for a focused topic. But I don´t have a "question recipe" or anything. Of course the goal is to find a topic in which I can develop authenticity and leave an impression, so that further talks with PROMOS can bring benefits! But if someone visits our booth at a fair, that person is probably already interested in a PROMOS solution which is why I can come around with specialised topics right away.
Products of PROMOS are characterised by steady developments. How do you keep up to date?
Jörg: That´s true. PROMOS launches new products all the time! Our marketing documents are a great assistance to me. Those also help me during client appointments, because I can contact them a second time. I can say: "I´ll send you some material about this the next couple of days via email!" Our sales manager and colleagues from other departments also make sure that we´re informed about new products. Sales meetings as well as the annual OPAF or other PROMOS events also belong to that. New products are regular parts on the agenda!
Is there a specific achievement that you´re really proud of?
Jörg: Yes, I´m proud of sales-related success, in which I had my part. You will never hear me talking in the first person, I will always say "we". It´s not a phrase! Without team-performance the sales department will not work – in no industry in the world. You can have a greater part, but it´s always a "we-result". No one has ever handled a project completely on its own! But when reaching major results in which I had a huge part, that's what I´m proud of.
Thank you Jörg, for taking time for this interview today!
Jörg: Anytime.