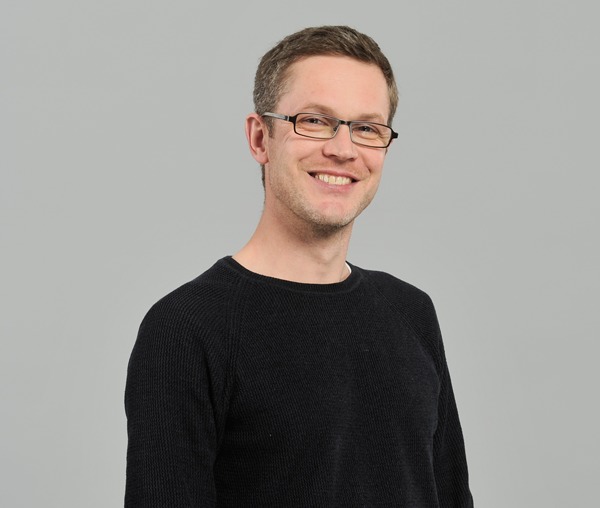 Martin Donath
Position: Director Financials
Part of the company since: 2008

Company: PROMOS consult

Martin Donath is the director of the department Consulting Financials and longtime consultant at PROMOS. In this interview he introduces himself and his tasks.

Interview
Hello Martin, give us a short description of your career ladder at PROMOS!
Martin: I started working at PROMOS as a student in 2008. To be honest, I didn´t have any knowledge of SAP software and I used to be a little scared of the range of possibilities and the complexity. Since I was able to work independently and interpret the system on my own I got used to SAP pretty quickly and most importantly I understood how it works. Shortly before I got my diploma in 2010 I got a permanent contract as a consultant. 2013 I became the director for the department Consulting Financials and I´ve been the responsible coordinator in my team ever since.
Is the job of a consultant rather a lone fighter task or is there a lot of team work as well?
Martin: It depends. Mostly we work in a team and there is no competition between us, which I find very pleasant. Our focus is the team spirit. Though some people are experts in specific topics, that´s just how it is and that´s why working in a team is not always possible. Many colleagues process their assignments quickly and on their own, which I like and which is important in order to work efficiently. Especially in the department of finance modules the challenge gets bigger to find someone, who is an expert in every topic. That makes a positive team structure much more important.
Has it always been your goal to work a job that requires a lot of customer contact?
Martin: Not at all [laughs]. Concerning that, I´ve really only grown into it. I used to be more of a shy guy and had big troubles to speak in front of a big audience [laughs]. It changed during college and my job. As a consultant a particular extroversion is just a part of the job. It´s a development you are going through.
Is there a secret recipe to satisfy the customer's wishes?
Martin: You have to put yourself in your customer's shoes. Is this a customer, who wants to choose from multiple solution approaches? Is this a customer, who already knows what he wants? Or is this a customer, who wants to work proactively on the solution with us? There are so many different types of people, who are so different in their being as well. That's why every consultant needs to be a psychologist and needs to see who´s in front of him. Knowledge of the human nature as well as empathy would certainly be ingredients of the secret recipe.
Is your job attached to many travels?
Martin: It depends on the role I´m in. In my role as a director I don't travel, since I´ve got disciplinary responsibilities towards my employees. In my role as a consultant or project manager travels are essential things, because that´s the only way to be close to the customer. Though, travel times vary from consultant to consultant. One consultant develops solutions, the other consultant rather supports with its know-how on site. Of course we also have to travel to improve ourselves and to keep up with the latest technology. Only little information are given to you on a plate [laughs]. In many consulting companies travel activities of consultants have an amount of more than 90 percent. At PROMOS we definitely don´t travel this much. That gives us quite wellness advantages compared to other companies.
Do you actually have to wear a suit and tie when you go to work?
Martin: No, but I feel like that´s pretty reasonable sometimes. Because the self-conception of a dressed up consultant is different than coming to work like a "smurf" [laughs]. Even if I´m critical of forcing a dress code in the company, I do think it´s good for your own consciousness and professionalism, because in some industries "clothes make the man".
So what do you do when you neither wear suit nor tie?
Martin: I do woodworkings and I like to be outside in nature. Hiking is a little difficult in Berlin. That´s why I´m always excited about the mountains in my vacation. Other than that I used to try to make electronic music. Nowadays I only play on my son's little keyboard [laughs].
Thank you Martin, for making time for us!
Martin: You are welcome.