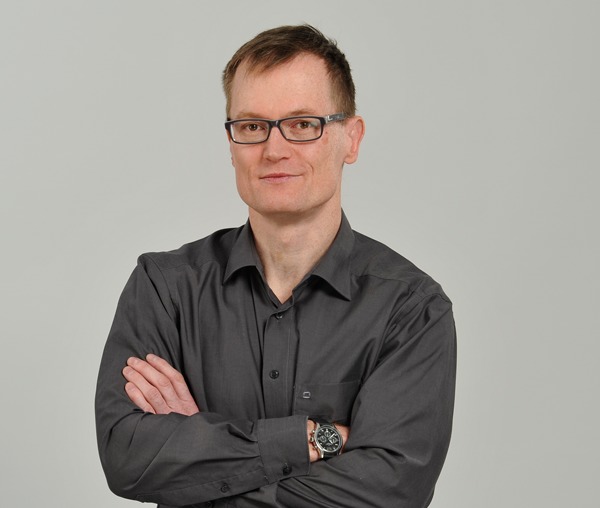 Patrick Dorn
Position: Director Application Services

Part of the Company since: 2002

Company: PROMOS consult

At PROMOS Patrick Dorn is responsible for the entire IT. This includes many different fields of duties, which he talks about today, from the application service to the internal infrastructure.

Interview
Hello Patrick, your field of duties is very various. Could you give us a short explanation about your working position at PROMOS?
Patrick: Well in the past I´ve started as a normal employee in the support. I don´t even remember what it said in my contract [laughs]. Within my qualification for a technology consultant and my fresh knowledge of functionalities and the architecture of SAP systems, I became a certified basis administrator. Someday I was asked to develop the support conceptually and actively and one thing led to another. I became the team leader of the support and later on of the internal IT as well. And since 2016, after the restructuring of the service department, I´m responsible for four teams: Basis Administration, the classic Support, the Internal IT and the IT Infrastructure.
Since when are you a part of PROMOS?
Patrick: Well, I started working at PROMOS in February 2002. Back then I had a hard time to acclimate myself. A reason for that was the big difference to my previous employer. Because I used to work at a really big subsidiary of the SIEMENS AG. But as you can see I´m still here – it got better!
How did you settled in so well? Was there a trigger?
Patrick: That unwell feeling has decreased from day to day. I´m that type of person that wants to know the background of the technology. It has never been enough for me to just accept that something is technically working, I always had to know why it´s working. An essential milestone was that PROMOS has made it possible for me to do an apprenticeship as a SAP technology consultant. This way I´ve learned so much and my position in the team has changed because of that. I got a lot more respect and positive feedback and that has led to more fun for me at work. And that´s the nice thing about PROMOS, it´s always welcomed to keep educating! Here I´ve also got the connection to the latest technological trends and when it gets rough all experts from different departments come together. This leads to a very high performance and cooperation within the company. That´s really a lot of fun!
How do you keep your employees up to date with the latest technology?
Patrick: We´re practicing different methods for that here at PROMOS. On the one hand we´re using advanced training measures, on the other hand we´re using e. g. e-learning platforms and class room trainings of SAP. Often only two employees are being trained externally, e. g. one from the Support and one from the Basis. Afterwards they pass their knowledge on to the other colleagues internally. It´s also my job to get feedback from everyone from time to time, in order to see if there might be problems or if everything goes well.
Patrick, you're a father of a family! How do you manage both, PROMOS and your family?
Patrick: Yes, my wife and I, we have two kids. Since my wife is working as well, we´ve got a logistical problem – probably like everyone else – when our kids get sick [laughs]. Then we have to coordinate with another, that my wife goes to work really early and I go to work late so someone will always be home. I´m lucky to be flexible with my working hours at PROMOS and my family benefits from that as well.
Do you even have time for hobbies?
Patrick: I run a lot, middle and long distances. Occasionally marathons as well, but lately I didn´t have time for that, because running a marathon takes a lot of time-consuming training. But I still got time for other sports. And sometimes I just go outside for a run around the corner in the morning or in the evening. It works!
One last question Patrick: How would you describe PROMOS in 3 words?
Patrick: Innovative, flexible and willing to compromise!
Thank you for this interview! We wish you lots of success with your team furthermore!
Patrick: Thank you!