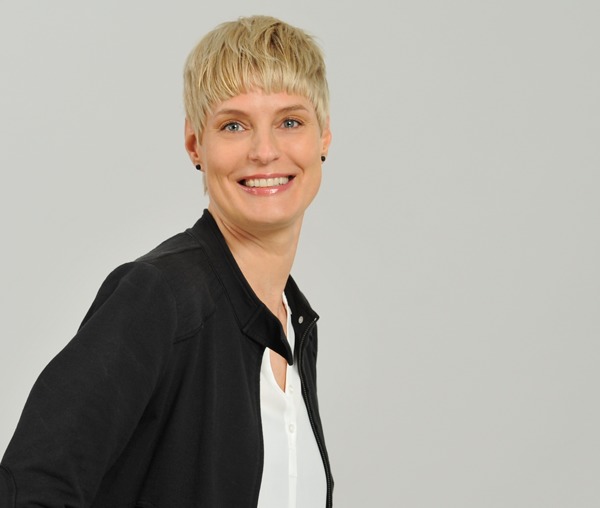 Anja Dümichen
Position: Director Real Estate Consulting

Part of the company since: 1998
Company: PROMOS consult

Anja Dümichen is the head of the department Real Estate Management and acts as a consultant at the same time. In the interview she talks about her tasks at PROMOS.

Interview
Hello Anja! You have been a long time part of PROMOS. What is still exciting you about your job?
Anja: Definitely my colleagues. It`s really a pleasure to work with the PROMOS family. We´ve got a great communication here. We can talk about all the different themes and also laugh at the same things. Everyone is still so young at heart. Especially that creates our great working atmosphere. I can rely on my colleagues a hundred percent and that is why we never screw up any project. We always managed to pull it together. That makes a lot of fun.
And since when are you a member of the PROMOS family exactly? How did it all begin?
Anja: I was here from the very beginning, so since 1998. I´ve even got the first personnel number. At that time, I was studying on my magister and I was the personal assistant of Jens. After the university degree, I soon realised that I was missing a real challenge. So I asked, if I could act in some other functions. At PROMOS it is still the case today, that you can develop further skills and encourage your desires. This has always fascinated me about this company. This way, I began to do trainings and projects.
Please describe your typical working day at PROMOS!
Anja: Here, I have different positions. First of all, I`m the leader of property management. My team consists of twelve people. When I perform my duties, I have to coordinate the team and plan the resources to know if there is an over- or underload. But I also work as a classical SAP consultant and account manager. Therefore I`m always on the move to run workshops for the customers, implement systems and match the requirement of the client. There´s definitely no time for boredom.
Did you always have the ambitions to lead a team? Is the leadership role a natural skill or do you have a secret formula for that?
Anja: If I always had this ambition? Honestly I never really thought about it. My mother told me, that I always took over the leadership and above all I had a big mouth [laughs]. I think you have to be suitable for this. For a shy, introverted person it may be difficult to convince and inspire other people. The employees have to be just as proud of their head as their head of them. As a leader you have to assess the employees correctly in order to assign appropriate tasks to them. It´s not everyone`s cup of tea, but everybody could grow into this kind of role. There are also ways and methods which we learn while working at PROMOS.
Do you think it is easier or more difficult to lead a team as a woman?
Anja: Of course, gender plays always an important role. Nevertheless PROMOS is an IT company with many men as employees. Therefore it is good that there are also women to push forward the communication, because generally men don`t think that talking is important [laughs]. But if a woman openly speaks up problems, she will be labelled emotional or touchy and it will be discounted as exaggeration. In this case, I try to prove my strength and stay cool, maybe I just ignore one or the other comment. But actually there are two hearts beating in my chest. On the one hand, I want to give women more chances, but on the other hand, for example in the director position, it is not easy to coordinate children, husband, house and farm with the working times I have to handle right now. I admire those, who can manage all at the same time. By the way, there are only few consultancies, which have the same women`s quota like us.
Do you think you are a good leader?
Anja: Yes, I think so. At least this is the feedback from my colleagues. I´m always thinking out loud and I´m straight forward. I'm very honest and have a good sense of justice. Of course, there are always some things, which could be improved and I surely work on them.
You`ve said you´re pretty busy timewise at PROMOS. Is there even any time left to go after your hobbies?
Anja: In peak time, just before the beginning of a project and production startup, there is hardly time left. But otherwise, there is time for different things. I like it very much to meet some friends to talk and drink some Prosecco. In the evening I try to improve my English by watching films, reading books or translating my favourite songs in English. My actual hobby is diving though. This works only on holidays – which we´ve also got at PROMOS [laughs]. Very soon I will fly to a Malaysian island to visit a diving resort. I´m so excited.
you Anja for answering every question. We wish you happy holidays already!
Anja: It was a pleasure. Thank you.