Portfolio No.: 9600-01
Subject: Correspondence
OpenPromos® Corporate Correspondence
Customer-specific creation of written documents in MS Word with the correspondence interface
Many SAP® users find the procedure for creating forms too time consuming. If the company has defined a specific corporate design, in particular, generating correspondence soon becomes complicated and frequently calls for the user to have programming skills.

With OpenPromos® Corporate Correspondence, you combine the benefits of a written document creation feature integrated into the SAP® software with the familiar handling of Microsoft Word. This allows you to design, save and edit your correspondence templates in a familiar environment with the tools you know, making individual letters as well as standard letters easier to send. You control the implementation of OPCC yourself. This way, you save time and money and are independent from external specialists.

OpenPromos® Corporate Correspondence not only helps you save costs and time, it also provides additional benefits:

Unlimited design options
Thanks to direct integration into Microsoft Word, OPCC provides you with countless formatting options for creating your correspondence. Produce your forms in your corporate design or according to your individual requirements using the conventional Microsoft tools.
Create form letters at the press of a button
With OPCC, you can generate form letters with a total of up to 500 pages in your SAP® system with ease.

Secure storage – the archiving function
The OPCC archiving function allows you to generate an extensive history in the SAP® system. Each document can be allocated directly to an object, such as a real estate contract, in PDF format.

Authorisation assignment
You do not want all your employees to be able to generate or access all types of correspondence? With the OPCC authorisation assignment, you can assign roles to the individual users that restrict or increase their access and processing options.
Standardisation vs. individualisation
Much of the correspondence saved in OPCC is standardised letters. However, if you want to make an individual change to the text or design, you can make and save this change in the document in question at a later stage using the document editing function.
Further information
Email function: Send your forms directly from SAP® by e-mail as a PDF attachment or text.

Multi-lingual capability: Your customer base is international? This is no problem with OPCC's multi-lingual capability!

New print servers: You can also use the new print servers that enable your individual specifications to be met.
Printing ALV lists: With OPCC, you can print your ALV lists easily with the prepared appearance.
Process control: OpenPromos® Corporate Correspondence can be integrated seamlessly into easysquare workflow, allowing you to access and edit correspondence directly from within the process.

Your benefit
Individual adjustment options: OPCC can be configured in various expansion stages according to your requirements
Independence from external specialists: You can implement OPCC yourself and operate it without needing any specific programming skills
Time and cost savings: Integrating Word into your SAP® system makes operation easier and allows you to quickly create correspondence

Video clip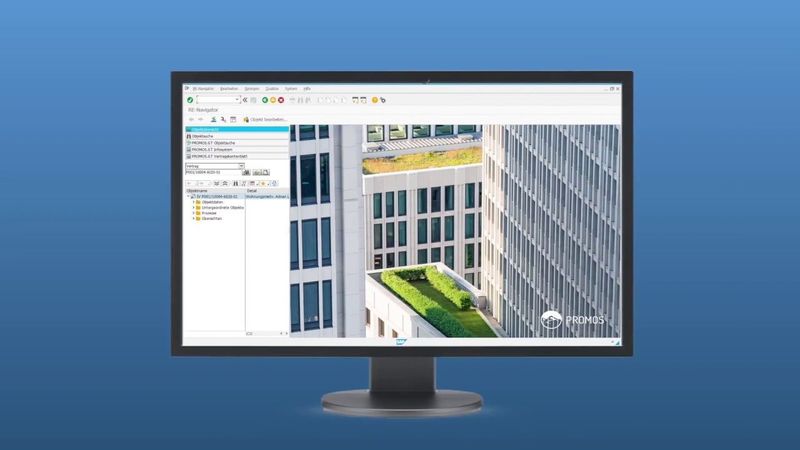 End user
Employees in all departments that create correspondence

Technical requirements
The system requirements are in accordance to those from SAP-GUI as well as those from the used Microsoft Office-package.

All Microsoft Office-Versions are supported in the 32 Bit-Version.

Please contact us:
PROMOS consult Projektmanagement,
Organisation und Service GmbH
Rungestraße 19
10179 Berlin-Mitte
Germany
to the contact form