Digital control centre – managing strategic company processes with the CRM ticket system
By phone, e-mail, fax or in person – there are many ways for tenants to contact their housing company. They want to know that their concern is being processed quickly and efficiently, and expect to receive information directly. To ensure an amiable relationship between tenant and landlord, communication must be well organised. BASF Wohnen + Bauen GmbH, BASF's housing company in Ludwigshafen, decided on the CRM ticket system based on easysquare workflow and so is well equipped to deal with customer queries.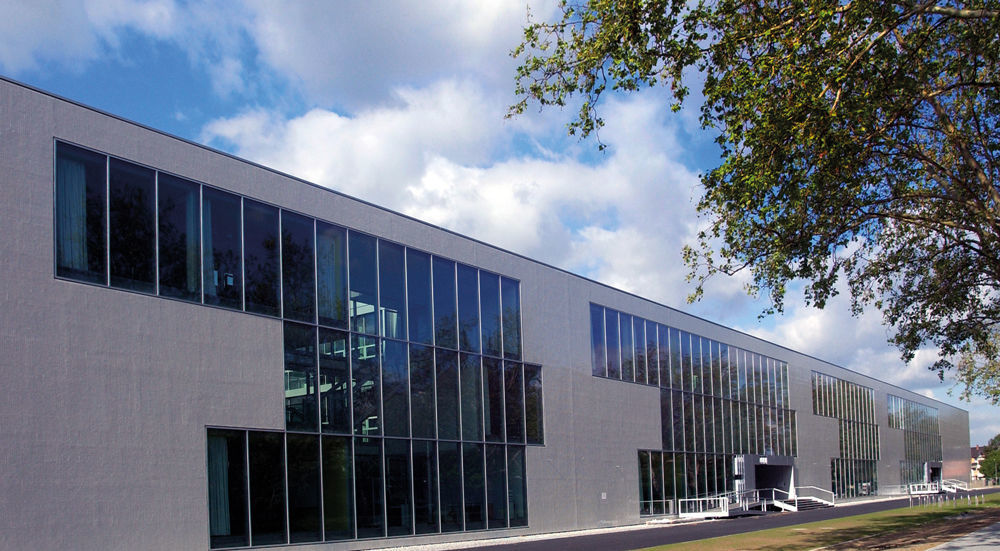 The digitisation of products and services is a key topic for future market and customer management. The human factor plays a crucial role here, as long-term customer retention is one of the major challenges of our times. Maintaining customer relationships will also become a key feature in differentiation from competitors. In order to automate processes and ensure their quality, to improve availability for new customers and to relieve employees' workloads in the long term, BASF Wohnen + Bauen GmbH decided to have PROMOS consult introduce the CRM ticket system based on easysquare workflow. The CRM ticket system enables companies to restructure all of their business cases to fit a fundamentally customer-oriented process view. All customer processes receive a unique ticket number, which is retained for all sub-processes and parallel processes.

Providing accommodation for employees has long been a tradition at BASF. BASF founded its first housing association in 1926, and today BASF Wohnen + Bauen provides a wide range of attractive, modern apartments for employees and apprentices as well as an extensive target group from the general population. Around 6,000 apartments in Ludwigshafen and its surroundings currently belong to the company's portfolio. The company contributes to sustainable and forward-looking development in the construction and residential sector with innovative concepts, the use of BASF products and socially responsible actions.

Following conversion to an SAP®-based housing industry system, a project team completed the implementation of the ticket system including integration of the key users in just four months. BASF Wohnen + Bauen's main requirements for the system were the integration of an external service centre and a central overview of all ongoing enquiries. Requests, reports or complaints should, for example, be bundled and processed systematically. This makes notes or e-mails as tools for providing information a thing of the past. Today, three employees in the company's own service centre, an external call centre and 30 customer advisors are connected to the new ticket system.

The benefits of the ticket system are clear: efficient relief of our employees, and increased information quality towards customers. The switch was worthwhile for us and, above all, for our tenants.
Bernd Hauser, project manager for the implementation at BASF Wohnen + Bauen

If a tenant phones BASF Wohnen + Bauen, he or she reaches an employee from the central "first level support" on the customer phone. These employees are specialised in accepting, filtering and processing queries. Thanks to the integration into SAP®, they have access to all tenant data, existing contracts and details as well as to a history of all previous contacts and maintenance work. This allows them to clarify initial questions expertly. In addition, the CRM Cockpit provides information about all the business partners saved for a particular accounting entity or building. If the tenant needs the caretaker's phone number, the customer advisor can simply retrieve this from the quick info. An extract from the contract account sheet with the contract balance and vendor balance is also displayed. This information from the CRM Cockpit significantly increases the service employee's ability to provide information.

No matter what issue tenants approach the service centre with, the employees can efficiently add, change and view tasks, appointments and notes as a ticket in SAP®. Regardless of the customer's concern, for example a complaint or reporting a defect, a suitable workflow is initiated immediately. Even later queries regarding the ticket are bundled and are available in a clear format at any time. The CRM ticket system is the link between different processes and based on the intelligent workflow control solution easysquare workflow. easysquare workflow enables the processing of entire business processes with processing steps, even across multiple applications. Every process step is assigned to a processor who is intended to execute this step. Through a personal work basket, the employee receives a central overview of all processes to be executed. A traffic light system and icons visualise the status of the process steps. In addition, PDF documents and digital photos can be created and tasks and notes forwarded directly to colleagues within the company. Employee leave, illness-related absences, departmental boundaries or even workstations that are far apart are no longer obstacles to fast and competent processing of tenant queries. With the digital archive, all transactions can be called up and traced quickly.

Bernd Hauser, project manager for the implementation at BASF Wohnen + Bauen, has a positive assessment: "We integrated our employees into the project from the start. With the aid of key users and representative project and working groups who brought back information on the status and progressive of the project to the departments, we created transparent and reliable internal communication. The advantages of the ticket system are clear: efficient relief of our employees, increased information quality towards customers, improved documentation thanks to the digital archive, and extensive analysis options for internal controlling. The switch was worthwhile for us and, above all, for our tenants."

We were also able to extend the mobile processes with the new system, in order to accelerate residential property inspections and handovers, for example. "With the digital control centre and based on easysquare, we have created a technological and extendible foundation for integrating further customer-oriented processes and mobile work steps seamlessly into the system," says Bernd Hauser, summing up.

Ralf Schröter

Professional Consultant Facility & Construction Management

PROMOS consult