Simply illuminating – Leipzig's public utilities company uses electronic data exchange in purchasing and logistics
Leipzig's public utilities company, Leipzig Stadtwerke, invests several million euros per year in purchasing and procuring services for construction and maintenance. More streamlined and transparent purchasing structures and processes are required for this.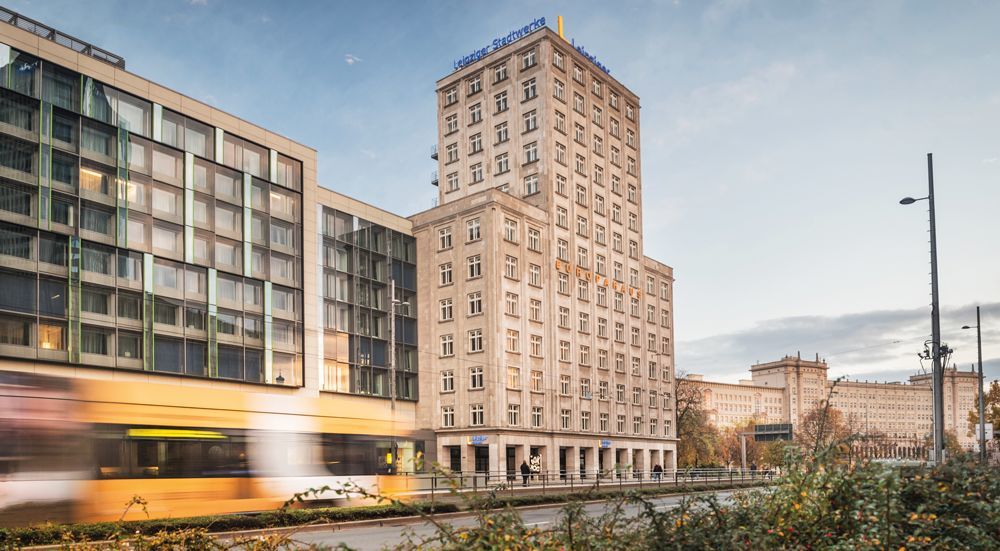 With systematic and consistently applied supplier management, the municipal energy supplier promotes the successful collaboration with existing suppliers and continuously enhances them. The objective assessment of the delivery capability of all suppliers is just as much part of the basis for comprehensible purchase decisions as is seamless recording of the supplier profiles.
In order to make awarding contracts faster and more efficient than previously, data exchange – which is a key component of the awarding process – has been electronic and fully integrated into the leading SAP® system since 2015. Leipzig Stadtwerke commissioned the Berlin-based system house PROMOS consult as well as its partner Schnittstelle BAU with implementing a suitable interface.

The data exchange format GAEB meets all the requirements for a cross-industry, uniform standard to ensure smooth data exchange between all those involved in the planning, construction and operating process without any media discontinuities. This enables all data from quantity specifications to prices and even service entries to be transmitted via GAEB DA XML, i.e. in an entirely paperless manner. For more than 15 years, PROMOS has been supporting its customers with a suitable interface, initially for data exchange in GAEB 90 format, and today in full for the XML format. Since 2015, Leipzig Stadtwerke has also been among the solution's users.
The direct line
Every year, 600 building and investment projects are processed in Leipzig. If the company puts out a tender for a service, the suppliers can plan and calculate their prices based on service descriptions. Using the wingaebxml validation tool from Schnittstelle BAU, the offer exported from the bidder's own calculation system can be checked for completeness and compatibility before the GAEB file is sent to the public utilities company. The GAEB-XML interface can be used to import entire service specifications with their outline levels and offer data, including the quantities, prices and manufacture details, into Leipzig Stadtwerke's SAP® system and also to export them from there again. In this way, the service specifications can be processed in SAP® with the relevant documents, purchase requisitions, queries and offers, purchase orders, contracts and entry sheets for the tender, order and invoicing process. When processing GAEB files, units or parameters, for example, that cannot be processed in this way in SAP® are "translated" without any loss of content. It is therefore possible to process standard items, free-quantity items, contingency items, information lines or lump-sum items in compliance with GAEB. A log documents all adjustments and special features of imports and exports or, in the event of problems, an error log is output.

Suppliers who do not use a GAEB XML-compatible calculation system can use the wingaebxml tool from Schnittstelle BAU free of charge for offer creation and validation. As the ordering party, Leipzig Stadtwerke is the licence holder for the tool. When the GAEB file is exported, the relevant licence key for maintenance is automatically stored so that the supplier does not have to adjust or set up the tool. Leipzig Stadtwerke also provides wingaebxml free of charge to its partners for entering the quantities to be invoiced with a reference to SAP® and makes consistent use of the GAEB XML Format X31.

Anything else?
How does that saying go? The wish is father to the thought. In practice, not every service can be performed and invoiced as listed in the tender, so it must be possible to flexibly agree supplements and update them in the service specification. In order to implement such requirements in SAP®, the system accesses what are known as technical lots. In principle, technical lots are nothing other than service specifications in GAEB that are mapped separately from one another, which a bidder can offer independently or together in the scope of a tender. The corresponding structure in the SAP® document is the document line. Using document lines, Leipzig Stadtwerke can manage supplement items, which the contractor ideally submits as GAEB files. Recognised supplements therefore result in an order value increase that is documented in detail.

The price is right
To avoid losing track in the complex bidding process, the employees in the purchasing department can rely on the support of the SAP® system. Discounts or surcharges can be mapped in the offer process absolutely as well as in the form of percentages by means of conditions. The bidder's details in the GAEB are transferred to SAP® as condition values for defined condition types, no matter whether they are header, item or outline conditions. Negotiated conditions as well as qualified purchase order changes either at lot level (document item) or header level can be sent from the SAP® system to the suppliers as updated GAEB X86 files in the purchase order and supplement management process.

Systematic and consistent
With the GAEB XML interface, Leipzig Stadtwerke has chosen a sensible add-on for its existing purchasing software in SAP®, which creates a digital bridge from the company to external suppliers. The use of digitised sequence organisation supported by GAEB accelerates the purchasing process considerably and sustainably increases the quality of purchasing. "Leipzig Stadtwerke is a municipal utility company that is responsible for the entire economic region. Given the large number of projects, efficient and error-free data exchange with our suppliers is essential. This is why we rely on tried and tested solutions from competent consultants. In PROMOS, we have found the ideal contact," explains Silvia Hagemeister, Head of the Purchasing and Material Management Department at Leipzig Stadtwerke. A high level of digital expertise as well as in-depth integration into the existing SAP® system provide the perfect foundation for the company's purchasing decisions and so for a powerful Group purchasing department.