HANA is not just HANA – A foray into SAP's glossary
SAP S/4HANA® will replace SAP's existing ERP generations as the new business suite. Support for SAP® ERP (for ECC 6.00 and enhancement packages) will no longer be provided after 2025. And yet the real estate industry's knowledge of the HANA successor products is still very superficial.
S/4HANA, on HANA, powered by HANA – What is the difference? Even after seven years, many customers are utterly confused by the many different terms. Here, we shed some light on the confusion and provide an explanation.
In a nutshell
HANA is essentially just an umbrella term for a whole series of applications and solutions from SAP. Therefore, in order to understand this better, it is simpler to look at HANA on three levels.
The original SAP HANA database, created in 2011, forms the core of HANA. This innovative in-memory technology stores the current data in the main memory and uses new processing techniques to do this. As users, you have hardly any contact with the technology, but you experience entirely new dimensions of speed when working with it. Analyses and reports can be processed quickly and efficiently, even with lots of data. With this step SAP has laid the ideal foundations for processing big data. Moving in parallel to this step into in-memory technology at SAP is a process termed simplification, which primarily involves streamlining different parts of the SAP database. Whereas the old system often involved a large number of main data tables together with sub-tables and aggregation tables, many of these sub-tables and aggregation tables are now being replaced by larger main tables.
HANA has evolved to be more than just an in-memory database and has rapidly developed further from IT infrastructure to a complete application environment. In this context, you will often come across the term SAP S/4HANA®. Following on from SAP® R/2®, SAP® R/3® and SAP® ERP, the abbreviation S/4HANA symbolises the fourth generation of the business suite. Here, S stands for "Simple". Since 2015 it has therefore been the first complete solution for nearly all business areas of a company based on SAP HANA database technology with the simplified data model. It is offered both as a solution for a company's own data centre – in other words, "on premise" – and also as a cloud solution. The on-premise variant is recommended for all companies that wish to operate SAP S/4HANA® in a data centre or in house. Each release includes a five-year maintenance package, and new releases come out each year. For the S/4HANA cloud version, meanwhile, a quarterly update is offered.
The SAP Cloud Platform (SCP) is a Platform-as-a-Service offering from SAP and operates exclusively in a public cloud in SAP's computer centres. This means that customers who use this solution benefit from immediate availability without any need to purchase and install hardware themselves. The range of functions of the HANA releases and availability of the respective releases differ from the on-premise model. It is likely that some solution scenarios provided in the cloud for real estate management or the utilities sector will not be included in the on-premise version. In spite of this, the two models offer very good scope for combination – for example, for travel expense accounting. In Figure 1 you can see a summary in which the key differences are compared.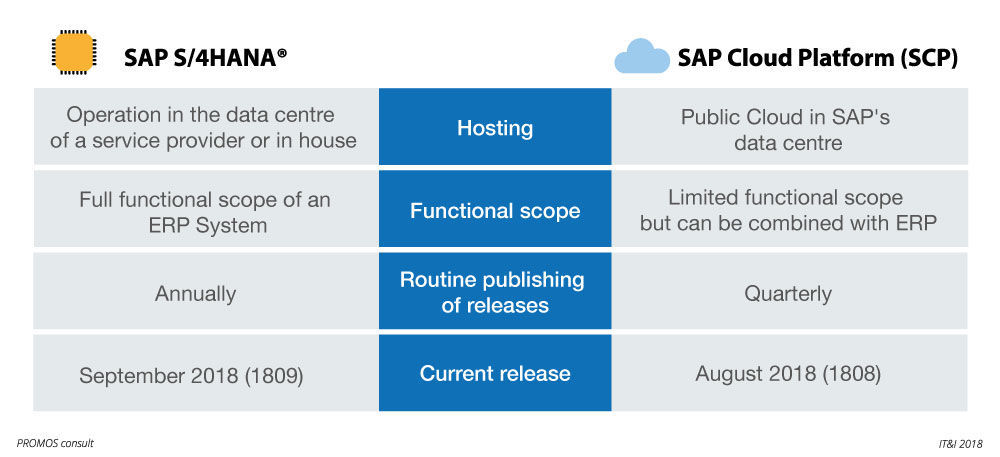 Figure 1: Comparison of the products SAP S/4HANA® and SAP Cloud Platform (SCP).

Figure 1: Comparison of the products SAP S/4HANA® and SAP Cloud Platform (SCP).

In contrast to S/4HANA there are also ERP systems such as the SAP® ERP Release 6.0 EHP7, which – although they run on the HANA database – were only enhanced at a later date. These solutions are described as "powered by SAP HANA". In practice, we very often encounter companies moving from the existing ERP system to the new database because the switchover from SAP® ERP to S/4HANA is usually initiated through migration to the HANA database. However, the business functions remain unchanged with a "powered by HANA" application, with the result that the company forgoes vital product innovations and the thorough evaluation of business processes. Potential for improved performance and ease of application with the new database technology cannot be exploited to the full if this approach is taken. S/4HANA brings together both the full development on the HANA database and the simplified data model combined with optimised program logic so that processes can be streamlined and new user interfaces implemented with the aim of achieving greater ease of use.
Four wins
The advantages of SAP S/4HANA® can be seen most clearly if a direct comparison is made between the previous version and its successor. There is no doubt that the arguments presented most often in favour of switching to SAP S/4HANA® are the high processing and response speeds due to the in-memory database. There are other aspects to highlight in addition to this.
User friendliness: A resourceful administrator navigates swiftly through the different applications of the tried and tested SAP® ERP by applying transaction codes. However, the complex functions do require such in-depth knowledge and a long period of training. The density of information on the screens has been reduced considerably thanks to the new SAP Fiori® user interface. Although users will initially need to get used to a new interface, the training phase will hardly pose a disadvantage. The clear design of Fiori® allows intuitive use of the SAP® software across multiple devices. SAP S/4HANA®also provides more options t for presenting information analytically within the application, facilitating faster decision-making.

Storage capacity: SAP® ERP requires a comparatively large amount of memory and this can lead to slower data access, for example. With SAP S/4HANA®, the data to be accessed is kept in the main memory and does not need to be read from the hard disk (though it is still stored securely here). S/4HANA takes up much less storage space overall thanks to data compression and the transfer elsewhere of data that is no longer required; redundant tables (indices) that are no longer needed are dispensed with.
Roles and authorisations: S/4HANA also provides an optimised system of roles and rights so that each user is only given access to the applications that are intended for them. The previous ERP system also included a complex authorization system, that allowed rights to be granted on an individual basis but it did not offer clear visual separation in the way they were presented.
Capability for the future: The open system structure of SAP® ERP allows the scope of functions to be individually adapted and extended. This made ERP a very successful IT platform for many years. However, technology has its limits with regard to the digital transformation and the associated change in our work processes. S/4HANA offers the necessary foundations and agility for taking advantage of big data, machine learning, artificial intelligence and the Internet of things. The Single Point of Truth, valuable predictions based on live data (e.g. on use of floor space, building costs or financial flows) and the direct analysis of results without limits to their usability in respect of time, place or specific devices will turn vision into normality in the near future.
Mirror, mirror on the wall
PROMOS's product strategy aims to anticipate future developments in the digital world of work, in the real estate sector and at SAP at an early stage and to implement practical and empowering solutions for our customers. For this, four key elements will leave their mark on product development in the coming years.
Creating better performance and optimised programs using SAP technologies based on S/4HANA and the HANA database
Taking changed user behaviour into account by means of user-friendly and role-based interfaces based on SAP Fiori®
Optimising process control by automating processes and full digitisation using electronic files, forms and ticketing systems based on the easysquare workflow
Achieving seamless integration of mobile process steps in the process landscape of the real estate business through the easysquare mobile digital solution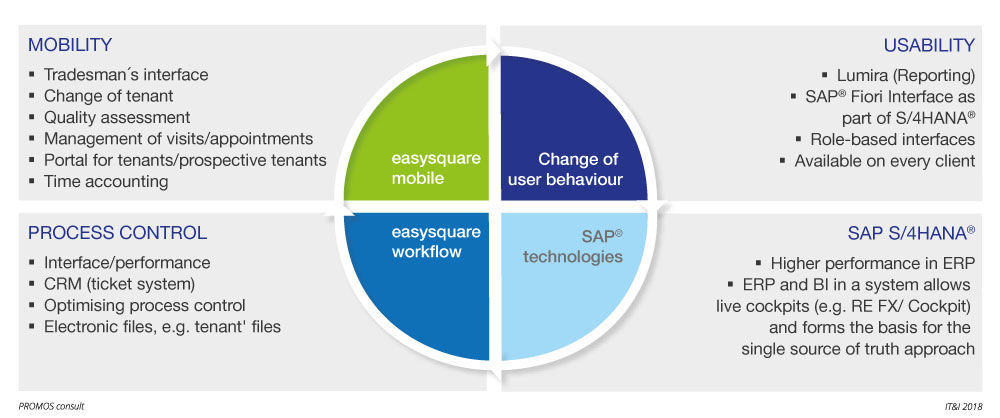 Figure 2: Product innovations from SAP and PROMOS.

Figure 2: Product innovations from SAP and PROMOS.

This enhancement has already gone live and is being implemented in PROMOS's migration and introduction projects.
Outlook
As a result of the product strategy, PROMOS consult is set to extensively expand and improve its own solution portfolio for HANA by 2025. We will inform you regularly about the current results and innovations here. If you are currently also working on a migration to S/4HANA, please let us know.
We will assist and advise you during the migration and preparation and in all decision-making steps.