A future made in Berlin
This year, PROMOS is looking back over the 20 years that the company has been in existence. Many employees who were here right from the start can still be seen in PROMOS's offices and corridors. Nevertheless, the PROMOS family continues to grow. Around 200 employees are currently contributing to the success of the company. These also include 40 students and six interns, and the Berlin-based company is working as hard as it can to recruit promising new staff.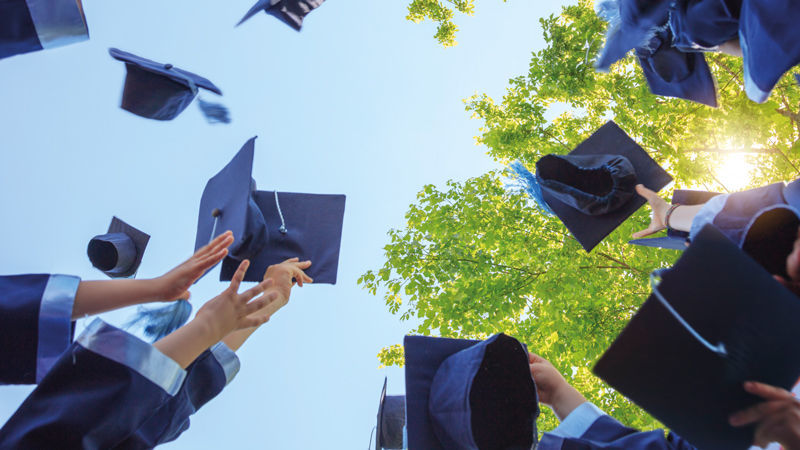 In order to find qualified young talent, curious people who think outside the box and those with ideas, the focus is on expanding recruitment marketing and cooperating with universities. The planned activities and measures to enhance the attractiveness of PROMOS as an employer primarily aim to be active at an early stage in the "War for Talents" and therefore to recruit talented applicants.
The first contact

PROMOS is providing extensive points of contact through social media, advertisements in student guides at Beuth University, holiday jobs, internships, taster days such as the Boys' Day, presentations at universities and publications such as the interview on the internship of the month at HTW Berlin. The one-day internship format gives interested students the opportunity to look over the shoulder of our experienced colleagues for a day as they work, and to ask questions about how to join the profession and the tasks and challenges of everyday working life. This gives school pupils and students an insight into the world of work and an opportunity to start their working life at PROMOS.
For anyone who wishes to gain work-related experience yet still wants to indulge their desire to travel, PROMOS has a very special option. Thanks to cooperation with Wildau University, those studying for their Bachelor's or Master's degree in "European management" or "Business and law" are given a three-month grant for an internship abroad. The condition for this is the completion of a research paper. PROMOS selects one applicant a year to receive the grant.
Personal is always better
A personal interview is always nicer than an e-mail or phone call. In the first half of the year, applicants can ask questions about starting a job at PROMOS by visiting the Connecticum, the largest fair in Germany for jobs and university graduates, and also the show held at Brandenburg University for companies to make contact with students.
And there is more: After the summer break, PROMOS's recruiting team can be found all over Berlin and Brandenburg during the 2018/19 winter semester. Interested students and graduates will have an opportunity at a further four fairs this year to ask questions about joining the profession or working at PROMOS.

Being a student at PROMOS means getting out of the lecture hall and doing something practical, broadening your horizons, encountering a new, exciting task every day and accepting responsibility. Right from day one, all students are actively involved in current projects, calling on their ability to show initiative, be a team player and take on responsibility. Each student will be assigned their own mentor, who will support them with help and advice.
Other advantages of working at PROMOS are flexible working hours, a regular student get-together, opportunities for sports and further training options. Once university has finished, direct entry to work at PROMOS is a great opportunity.

redaktion@openpromos.de