Are you seeking a route planner for the switch to S/4HANA®?
SAP S/4HANA® provides a stable technological core for the digitisation of business processes and a universal platform for agile innovations. As a future-proof, next-generation business suite, SAP advertises S/4HANA® on the market as a unique product. This article provides ideas to ensure that the transition to S/4HANA® goes as smoothly as possible.
Where do you see yourself in five years? A question that is often asked in job interviews. Some people have very specific plans for the next step on their career path, while others have only a vague idea of where their professional life will lead them. In our private lives, given a time horizon over so many years, it can be tempting to procrastinate and postpone. But for companies, precise planning is unavoidable – especially when it comes to projects that tie up as many resources as the conversion of the company software. Most PROMOS customers are now at a stage where they have to make decisions that have such implications.

Since SAP announced that the existing support contracts for the SAP® ERP Central Component will cease to be valid at the end of 2025, it has been clear that existing customers are destined to switch to the new software solution S/4HANA®. Unlike the when (in general, the earlier the better), the question of how cannot be answered without first checking the individual situation at the company in question.

Don't put it on the back burner
Despite how ubiquitous the topic is in IT departments, many companies are not committed to a change. A survey[1] as part of the 14th OpenPromos user forum in spring 2019 also came to this conclusion. The mood barometer revealed that almost 20 percent of those surveyed have not yet thought about a conversion to S/4HANA®. The result of the 2019 DSAG Investment Report[2] was similar – according to this, a relatively high number of companies (16 percent) have not yet made a decision regarding a deadline.

There can be many reasons for the current reluctance. No matter whether the companies in question think they have time on their side or whether part of the problem is a fear of the complexity, feasibility and unexpected pitfalls, they should not postpone an intense analysis until the consultant' market has been stripped bare, because a look at the pipeline reveals that there are busy times ahead. In the aforementioned PROMOS survey, just under 60 percent of the surveyed companies that already have a specific deadline in mind for their conversion selected 2022 and 2023 as their preferred date (Figure 1).


Figure 1: The respondents to a PROMOS survey stated by when their company plan to use SAP S/4HANA® productively. Half of those surveyed already have a specific deadline in mind.

Figure 1: The respondents to a PROMOS survey stated by when their company plan to use SAP S/4HANA® productively. Half of those surveyed already have a specific deadline in mind.

Since a switch to S/4HANA® is not a simple technical upgrade of the existing ERP software, but also involves fundamental architectural changes thanks to the introduction of a new Business Suite, a technical evaluation of the necessary adjustments and determination of possible potentials for improvement with regard to the existing business processes in the company are essential.

The extent to which optimisations that have been identified can be realised in the scope of a switch to S/4HANA® depends greatly on the chosen transitional scenario. For this reason, PROMOS' clear recommendation for companies that have not yet decided on a specific route to S/4HANA® is to enter into internal and external discussions very soon and, after gathering the necessary information to make a decision on a specific transitional scenario.

Excuse me, could you tell me the way to S/4HANA®?

Decision-makers who are facing the question of how to go about implementing S/4HANA® have two options: either they can choose a completely new implementation, known as the greenfield approach, or conversion of the existing SAP® using the brownfield method.

Transitioning to S/4HANA® using the greenfield approach can be the right choice for all companies that implemented SAP® a long time ago and now want to realign their IT. Particularly companies that have large and distributed system landscapes, that cannot adequately map their existing business processes in the old system, or that have implemented a large number of obsolete modifications or customer-specific source code often choose this route. Although the project effort for a new implementation is significantly greater in our experience than a system conversion, the opportunity for a redesign (e.g. of the organisational and master data structure) is a decisive advantage. Existing business processes can be optimised or realigned. In this context, S/4HANA® as a new software is the ideal platform for agile innovations, for example with SAP Fiori® as a central interface for various services. The conversion can also be viewed as an opportunity to "declutter", to check whether additional features will be necessary in the future and potentially weed them out.

By contrast, companies with systems that have only little need for optimisation or that can map their fundamental business processes well using the existing system should investigate whether the transition can be implemented based on the brownfield approach. The aim is to transfer as many settings as possible and all business processes to the new system. The individual customer solutions are also required in the new system and therefore cannot be replaced with new functionalities in S/4HANA®. The convincing added value of this approach is that the conversion can be completed following a defined standard process, meaning the expected project workloads and the specific project durations can easily be calculated. In addition, resources from the specialist departments, which are often critical within the company, are spared and are only required for the functional delta, the integration test and the acceptance.

By deciding for the brownfield approach, companies usually also decide to do without the benefits of a new implementation. For example, during a system conversion, all data from all business years is migrated to the new system, meaning it is not possible to clear out dead wood. In addition, data inconsistencies that are revealed during the migration have to be evaluated and/or corrected accordingly. This could potentially result in significant effort. To shed light on the darkness of this uncertainty, PROMOS recommends that all companies that wish to follow the brownfield approach first perform a sandbox conversion (or test migration). This is a good way to quantify unknown variables.
All roads lead to S/4HANA®

Redefine company processes completely or keep the old processes? Get rid of unwanted historic data or go for fast availability? Go back to the SAP® standard system or continue using the modifications you have grown to love? Since all system landscapes have grown individually, there is no one-size-fits-all solution for a successful transition to S/4HANA®. To assist companies with the transition to S/4HANA®, PROMOS provides support through tailored workshops on S/4HANA® themes. Here, companies can get answers to urgent questions and create tangible framework conditions, for example by performing the SAP Readiness Check 2.0. For companies that are interested in a brownfield approach, PROMOS can provide a concrete implementation offer for the transition to S/4HANA® in the scope of a migration study.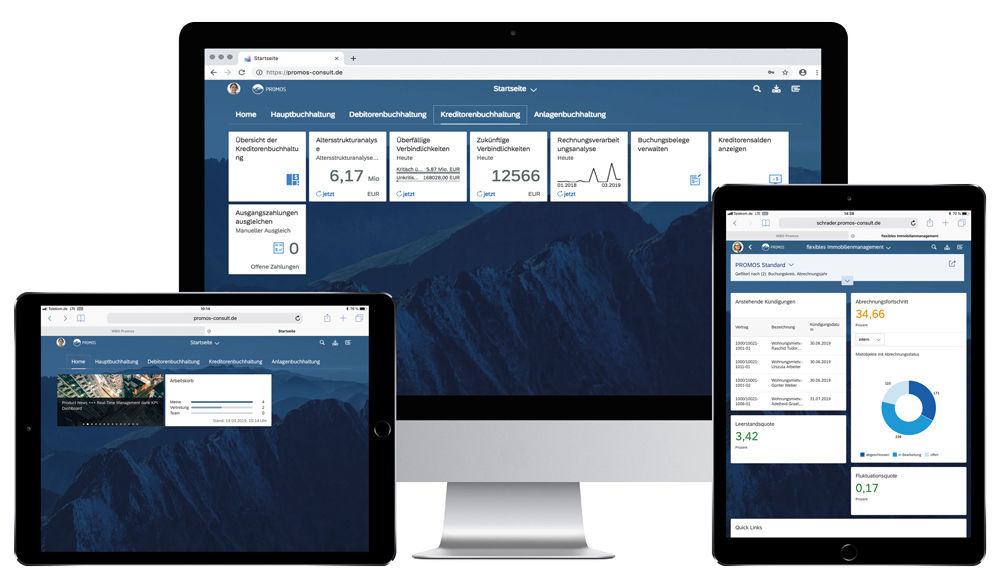 Abbildung 2: Revolution in der Benutzeroberfläche – Da kaum ein Geschäftsprozess mehr ohne digitale Anwendungen auskommt, sollte die Nutzung von SAP Fiori® im Unternehmen unbedingt diskutiert werden.

More than just a software switch
No matter which route companies decide to take, greenfield and brownfield have one thing in common: simply setting up a new software is not the end of the conversion. In addition to the IT architecture, data structures, applications and various functions, the project should include a process optimisation and digitisation procedure. In connection with this, we urgently advise companies to take a look at the possibilities of SAP Fiori®. As a central entry point, SAP Fiori® provides a new and modern user interface for access to the most important business functions (Figure 2). At the same time, it provides the long-overdue response to the need for today's applications to be operable on multiple terminal devices. In the future, it may also be mandatory to use Fiori® for certain work steps. As a result, the focus is no longer on features and functions but on the users and their experience of working with the developed technology. And the interest is high – 41 percent of respondents to the PROMOS survey mentioned at the beginning of this article are planning to use SAP Fiori® instead of the current SAP GUI technology, while only 5 percent have explicitly expressed that they do not plan to do so. For this reason, the PROMOS workshops also address the potentials of the new user interface in detail.
Side by side with the right expert partner
Be it Berliner Immobilienmanagement GmbH, HOWOGE Wohnungsbaugesellschaft mbH or ProPotsdam GmbH – based on our relevant experience from various S/4HANA® implementations, our recommendation is always not to wait too long. The longer companies put off the changeover, the greater the functional gap between the old and new world. And as the gap widens, the project duration can also become significantly longer. Against the background that fewer and fewer companies can tolerate long project durations, it is essential to seek dialogue at an early stage. However, with an appropriately structured procedure, even a seemingly unmanageable project like the migration to S/4HANA® can be carried out without problems. With the right expert partner at your side, the changeover generates the right momentum for the digitisation of your company.
redaktion@openpromos.com

PROMOS survey on planning and motivation regarding the transition to SAP S/4HANA® among attendees of the OpenPromos user forum; March 2019.

Investment report by the Deutschsprachige SAP-Anwendergruppe e. V. (DSAG); January 2019.