Construction project management and controlling at TU Darmstadt – a successful balancing act
In regard to their buildings, universities are subject to even more radical changes than the housing market. Rooms and infrastructure must be adaptable to current research, teaching and scientific needs at short notice and in more cases than not only for a limited period, namely only for the duration of a specific research project.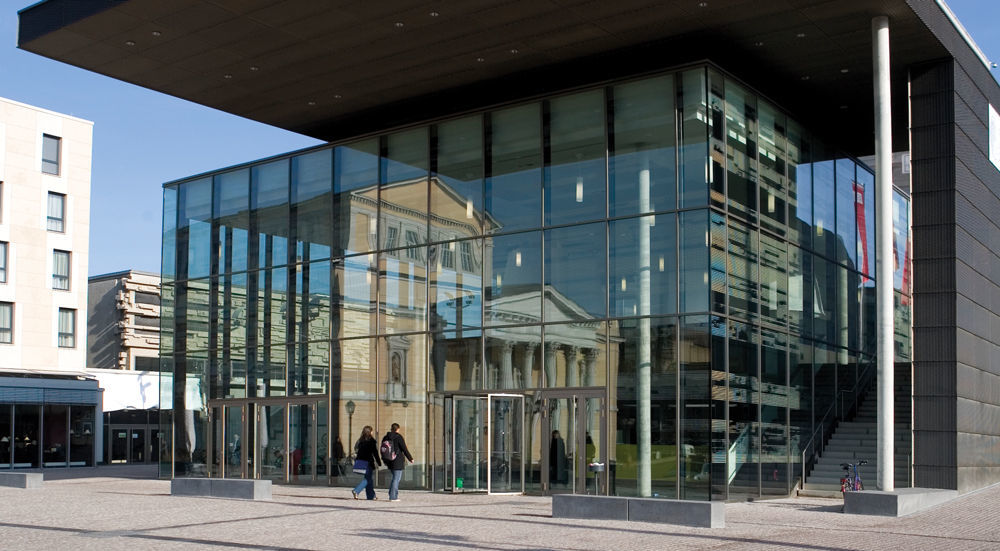 Autonomy comes with obligations – multi-source financing and reporting
TU Darmstadt has a total of roughly 300,000 square metres of usable floor area at its disposal. At a growth rate of approx. 55 percent, the number of students has risen to just over 26,000 in the past 15 years. This makes it one of Germany's mid-sized universities. It is no wonder, then, that the annual construction volume reached almost €100 million at times. In the past, TU Darmstadt used SAP® PM for construction controlling. This system did not allow for the mapping of payment chains, though, which meant that every construction manager ended up maintaining their data in individual Excel lists. With approx. 60 people involved, this not only resulted in the duplicate storage of data and no uniform information source but also required enormous effort. Emel Simsek, a project manager at TU, explained the biggest challenge: "In 2005, we became the first university in Germany to receive construction autonomy. This means that we manage our own annual construction budget and carry the sole responsibility for construction projects. For that very reason, however, we also have a comprehensive reporting obligation towards our funding institutions which must be fulfilled very promptly. Since our construction projects are generally financed through a variety of funding sources, some of which are specially earmarked resources, the reporting is very complex. This has kept us very busy over the past few years." A solution was necessary.

Caught in the middle – construction project management and controlling
At the beginning of the project, the highest priority was placed on the creation of a single source of truth. This means that the new system was planned to map all data – both all construction measures in their entirety, including cost types, orders, construction costs etc., as well as the various financing sources. This was accompanied by the uniform, standardised analysis of this data. The underlying task would be to enable the display of multiple project views in the system. "Unlike in controlling, construction project management does not deal with percentages according to the various financing sources. For project management, topics such as planning costs, budgets, orders and cost monitoring based on payment chains are far more relevant", says Simsek of the balancing act between the two stakeholder groups. In addition, the new solution was also to enable the mapping and controlling of business processes in building management.

With our solution, we are significantly reducing workload and simultaneously creating two different views of the project. I think this shows that we have really mastered the balancing act between these two worlds.
Emel Simsek, IT officer for Directorate V, TU Darmstadt

The cautious path to a solution – processes and user-friendliness
The implementation phase of the project began at the end of 2017. TU Darmstadt's requirements were implemented using SAP® PS and the relevant construction add-on from PROMOS.GT. Before the project could progress on to the actual technical implementation, though, much preliminary work was necessary. Ralf Schröter, project manager at PROMOS, explained: "Through intensive consulting we were able to put the objectives in concrete terms and create uniform processes. That was very important to TU Darmstadt: Not simply to map the data in SAP® but also to consider how best to organise workflows and which information is actually needed to achieve a minimum consensus." This process was highly iterative, since work results were repeatedly scrutinised with regard to the different viewpoints of the building management and controlling stakeholder groups and appropriately optimised. A further requirement was a user-friendly implementation designed to ensure acceptance among the project managers.

This resulted in a solution that benefits from the advantages of pre-defined solution components from SAP® and PROMOS.GT. It is simultaneously, however, individually tailored to the specific needs of a university and also open for future developments.

One cockpit for all cases – project management and reporting
Construction project management at TU Darmstadt is mapped using the project cockpit from PROMOS.GT. The cockpit makes it possible to jump from a single screen into all relevant areas, for example, to cost estimates, orders, the creation of correspondence or even directly to an easysquare workflow process such as the releasing of orders. "In this manner, we were able to meet the needs of virtually all users. No matter what type of user you are, you don't have to leave the project cockpit or click through a hundred different sessions and screens. That is a clear advantage", Schröter emphasised.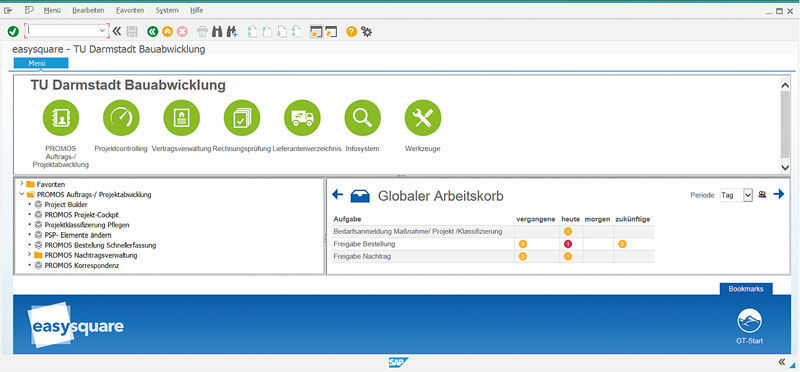 Figure 1: Employees receive their project-specific tasks in the work basket of easysquare workflow.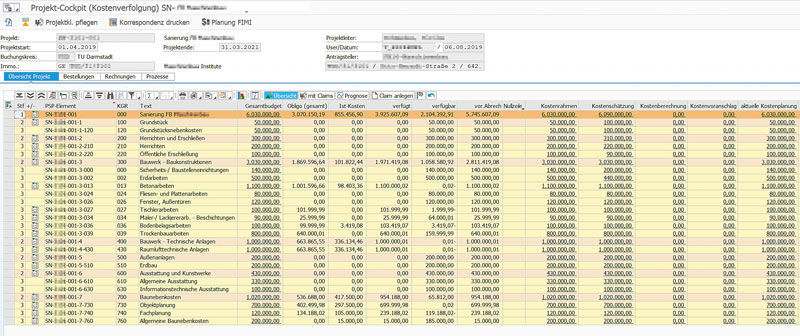 Figure 2: The project cockpit gives TU Darmstadt employees an overview of their construction projects. From there, they can jump to all relevant areas.

The construction project management team has now been provided with a toolset which will help them keep up with construction phases, costs and budgets, and also plan construction measures. In turn, SAP® orders or internal orders and funds were used for mapping the individual financing sources. In this manner it is possible to give the construction project managers a neutral view of the orders and invoices while also storing them with the individual financing sources through the appropriate account assignment. It is even possible to add further financing sources over the course of the project. This allows for precise daily reporting on the use of resources without overwhelming the project management team with numbers and information.

A total success – today and tomorrow
With this project, TU Darmstadt has now received all the tools it needs for transparent, structured construction project management. The customising of SAP® PS and the introduction of the PROMOS.GT construction solution portfolio serve as the basis for current and future projects. "With our solution, we are significantly reducing workload and simultaneously creating two different views of the project: the structural engineering view and that of controlling. I think this shows that we have really mastered the balancing act between these two worlds", Simsek concludes.

redaktion@openpromos.com