LWB's journey to the digital tenant record – planning, obstacles and successes
Leipzig's municipal housing company, LWB, currently manages more than 35,000 apartments with the help of its 430 employees. It is not really surprising that this produces a huge volume of correspondence. In the past, around 40,000 active records contained several hundred kilometres of printed paper. To end this reliance on paper, LWB decided to implement the "Digital tenant record" project together with PROMOS at the end of 2012.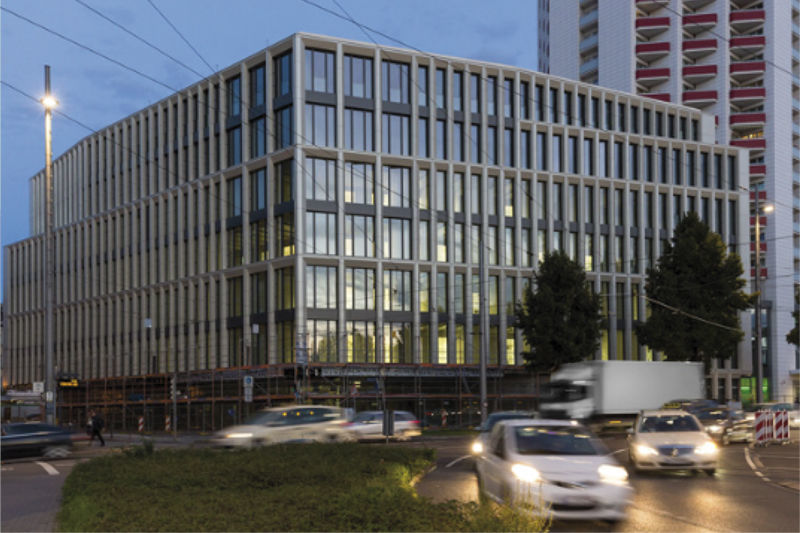 A project, with its various different phases, is similar to a long journey. You need to choose the destination carefully and precisely so that it can later be entered in the navigation device. Before you start the journey, you need to make precise preparations and decisions: Who is taking part in the journey? What luggage do you need to take? How much can the trip cost, etc.? And once you start your journey, the route does not always run smoothly or go to plan. Sometimes you take a wrong turn because you lost sight of the destination due to the long journey. But sometimes you encounter obstacles that you either need to drive around or eliminate. When this happens, it can prolong the journey by an hour or two. Nevertheless, you will end up at your destination, from where you can proudly look back on everything you have achieved as well as forward into the near and distant future.
Wanderlust: project triggers and taking stock
To find out where you want to go, it is advisable to first take a look at where you are right now. And that is exactly what LWB did. Back then, post was dealt with using conventional manual means: envelopes were opened in the central mailroom, stamped and then distributed to the individual departments. There, the letters piled up on the relevant employee's desk until they were processed. "We could never fully monitor whether employees processed our tenants' concerns on a first in first out basis, a last in first out basis or whether some letters never even made it to their processor. In some cases, this led to inconsistent process quality," explains Andreas Schmolke, the IT manager responsible at LWB. If an employee was ill or on holiday, it was not possible to set up a replacement centrally. In combination, all these factors jeopardised LWB's high requirements relating to its reputation: some requests were processed only after a delay and if tenants had further queries, employees could only provide limited information. Another shortcoming was the large amount of paper that was required. Procedures were processed almost exclusively on the basis of printed papers, copies or original incoming post items. In addition, a large number of copies circulated through the central office only to then be filed away again in the individual departments.
While all these facts caused the company to consider an electronic alternative solution, the real trigger for starting the project was the plan for a new LWB company headquarters. At that time, as well as main building 20, there were various service kiosks that tenants could contact with their questions. Employees frequently commuted between the kiosks and the company headquarters. Baskets full of records that were required for meetings with tenants were regularly transported from one place to another. With the new headquarters, however, the company planned to reduce the number of kiosks and employees are now to receive their own fixed workstations. It was therefore essential to find a solution that provided location-independent and unrestricted access to the required records. This knowledge was the starting gun for the "digital record" journey.
A look at the map: Where are we going and what are we taking with us?
LWB had already successfully implemented SAP® together with PROMOS in 2010/2011, so there were no obstacles to a good working relationship. The initial consideration was the extent to which the incoming post should be digitised. And what type of mail is actually received? As well as letters from tenants, there is important correspondence with suppliers and insurance providers as well as internal correspondence that is necessary for operations. "Our first thought was: let us go the whole hog and digitise all incoming post. But how can it then be sorted and assigned appropriately? Can we even implement this internally? At this point, PROMOS provided us with a reference contact, which was extremely useful," explains Schmolke. During a visit to this customer, ProPotsdam, we were then advised to digitise only tenant mail as a first step. No sooner said than done. But this decision led to other questions that needed to be clarified. Here, technical questions also played a major role: Should employees be equipped with one or two monitors? What quality requirements do scanned documents need to meet? Are the available bandwidths sufficient for our plans? "If you want employees to accept your project and also wish to achieve your goals, such as gains in efficiency, you should not skimp on these items," is Schmolke's advice.
LWB is also focusing on the topic of retention periods. In extensive talks with lawyers, they discussed which documents are to be classified as contractually relevant and the retention periods for originals. Ultimately, they decided on the certified RESI scan procedure, which is to be implemented in the near future. As you can see, a range of different issues needed to be considered. As a partner with many years of project experience, PROMOS was at LWB's side at all times. Only once the destination had been pinpointed and the route planned precisely could LWB start their journey.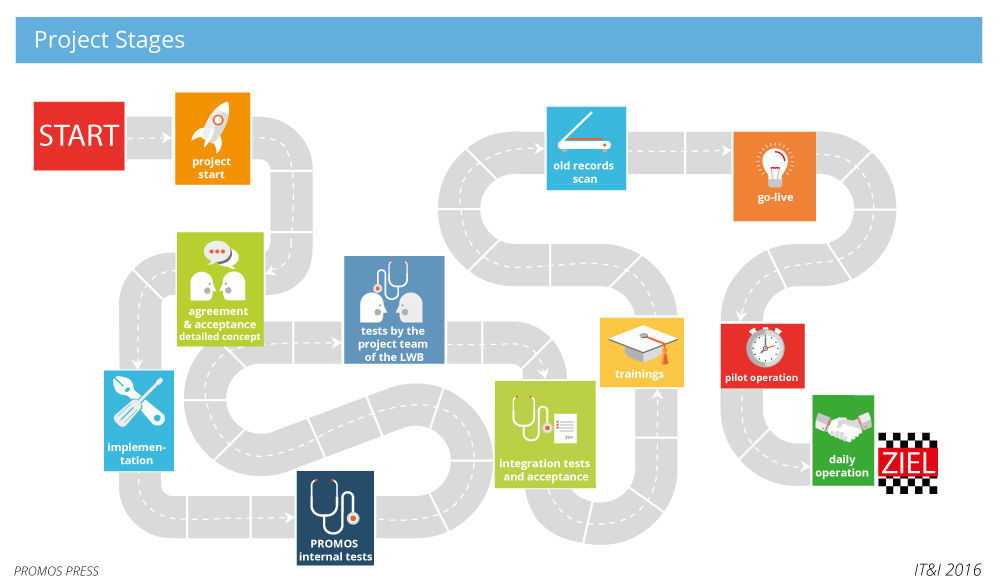 Figure 1: The project was divided into several individual phases, with daily operation of the digital record being the goal.

Figure 1: The project was divided into several individual phases, with daily operation of the digital record being the goal.

On the move: stumbling blocks along the course of the project
The project team then embarked on this journey comprises various different levels and departments. These include branch managers and key users, employees from the area of operational organisation and service employees (e.g. from the mailroom). LWB's IT department took over the management of the project together with PROMOS.
During the course of the project, regular fortnightly meetings were held regarding design planning and work. The implementation phase was followed by a training project with 25 training sessions for eight people, each lasting one day, over a period of two to three weeks. The next step was a four to six week pilot phase in which the digital tenant record could be thoroughly tested.
One misjudgement that only became clear during the pilot phase related to the planning of the required personnel for incoming post. The original plan to have one employee take care of indexing as a sub-task alongside other work and receive support from other colleagues on a temporary basis turned out to be too little to sort, scan and index all the incoming and outgoing post. "Increased staffing of the mailroom was not considered initially, as the capacity overruns occurred in particular at seasonal peak times. We found support in PROMOS.FE, an experienced external service provider. In sum, this costs the same amount as an additional member of staff. The difference is we only have to pay an external service provider when we need them and use their services," says Schmolke, explaining the benefits of the flexible model. Removing such obstacles is part of almost every project. Thanks to extensive, sound planning, LWB was able to achieve its goal successfully in the scheduled time despite everything.
Goal achieved: looking back on what has been achieved and looking forward to the future
The current work situation at LWB is characterised by digital and above all structured processing of incoming tenant requests. Post from tenants is scanned, indexed, automatically assigned to the relevant digital tenant record and distributed to the processor responsible electronically. This processor can then access the record regardless of his or her location, process the request or request contributions from other departments. Letters of reply to tenants and existing email correspondence are also archived in the system. Employees can search within the digital record using a full-text search, which is made possible with OCR text recognition. E-mails are sent to an e-mail address set up especially for this purpose. There, a tool converts them to PDF, which is then indexed and archived. All processing is mapped electronically in SAP® via easysquare workflow, and thus provides maximum transparency and traceability.
Processors and line managers or their representatives can provide tenants with all information at any time. "The new process-controlled digital record provides tremendous support in achieving consistent process quality. However, the decisive factor remains the employees' willingness and acceptance. Both of these things are only possible if the necessary support is provided in the form of training as well as the required basic technical equipment, such as sufficient bandwidths and response times of the archive system," says Schmolke, summing up as he looks back on the project.
In addition, the LWB project managers discovered during the course of the project that the value of an "original" is generally overestimated. Although LWB will have its scanning procedure certified in accordance with RESISCAN in the future, negative experiences due to scanning have not yet been identified. To complement this project, LWB is planning to implement a digital building record together with PROMOS in 2016. They have already started scanning the old records. There are also plans to launch a new CRM system. LWB has successfully mastered destination digital tenant record thus far, but the journey is still ongoing.