Even more service for owners – Vonovia Immobilien Treuhand is building a successful app for residential property management
With property comes responsibility! Many condominium owner associations therefore want to be sure their property is in good hands, and commission a property manager to professionally manage their commitments. Vonovia Immobilien Treuhand GmbH manages more than 100,000 units across Germany, including apartments, garages, commercial real estate and other properties.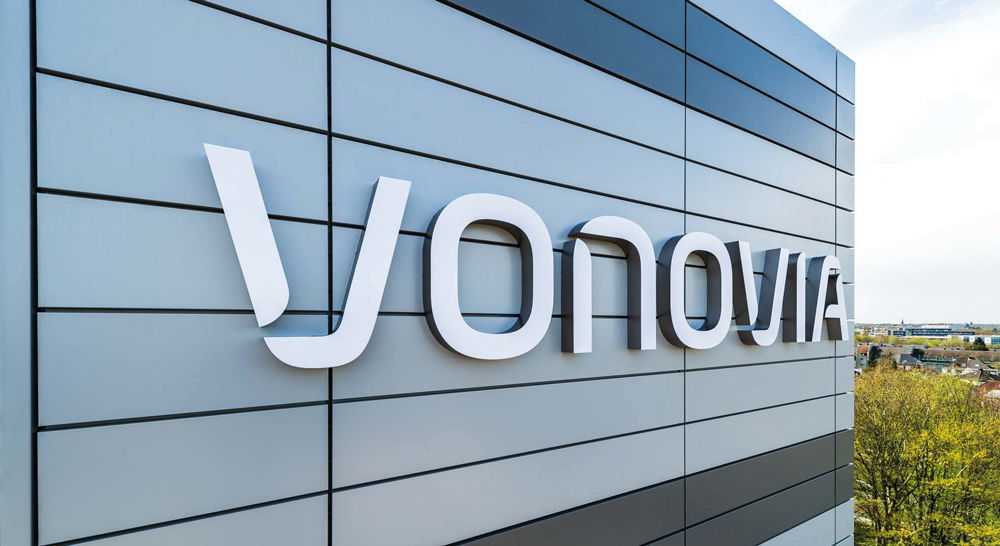 As a wholly owned subsidiary of Vonovia SE, the company supports individual condominium owner associations in all their activities. This includes COA and condominium management, technology, construction project management, trust management, etc.
Owning a property means independence for many people. This is why owners want help quickly and easily if queries or problems arise. To provide owners with an even better service, PROMOS consult has developed a new service and communications platform under its easysquare digitisation brand for Vonovia Immobilien Treuhand. The easysquare owner app is specially tailored to the needs of real estate owners. Since last year, customers of Vonovia Immobilien Treuhand have had access to the owner app, which keeps all the important documents on the property in a centralised digital location where they can be accessed 24 hours a day. Service requests and defect reports can be submitted conveniently, quickly and easily via the app.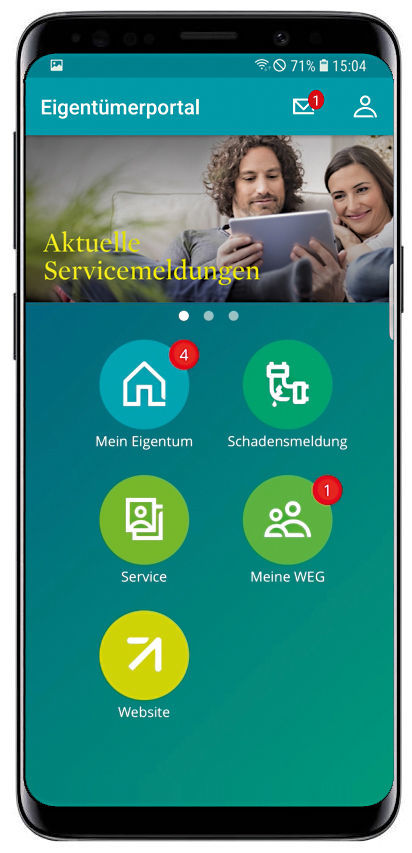 Figure 1: Under "My COA" the app contains important functions especially designed for the needs of owners.

In addition to the familiar easysquare services of "My property", "Defect report" and "Service", the app contains important functions under "My COA" that are specially designed for the needs of owners. The app also contains all information and documents related to the property. Once they have registered and received their access details, Vonovia Immobilien Treuhand customers can therefore use the app to manage their master data, send queries and defect reports to Vonovia directly from their smartphone or tablet and track the status of their request online around the clock. All these services are compliant with current data protection regulations.

The app, which can be downloaded from app stores for both iOS and Android, was implemented and went live within a very short time.


"Not only has the new app taken us a big step towards digitisation but it has also created an exciting offering for our customers. Owners now have a much more convenient and flexible way of making contact with us," says Dr. Stefan Ollig, Managing Director of Immobilien Treuhand at Vonovia. "The new service, which operates across Germany, is intended to save our customers work whilst, at the same time, providing greater transparency and traceability. This is because services, documents and reports are now just one click away."
The app's success confirms that it was right to go ahead. Even now, more than a fifth of total owners use the app's services. Over 20,000 reports have been recorded and the number is increasing. It is expected that this number will continue to rise as the app is expanded.
A large number of updates will be implemented after successful completion of the pilot phase and nationwide roll-out.

One platform – even more possibilities
Onboarding is being simplified to make registration even faster and more user friendly. Instead of sending an activation code by post, the property manager can now hand over a QR code directly in person, allowing users to activate the app themselves and use it immediately.
There will also be a digital bulletin board with an integrated news area and plenty of useful information about owning residential property. The owner will be kept fully informed about all current activities and actions, whether these are roadworks, a garden redesign or television reception. If owners select the relevant setting, the news will even be sent to them as push notifications.
Push notifications reflect a service mindset. It is quite possible to apply for an activation code and then forget to enter it in the hustle and bustle of everyday life. A push notification just before this code is due to expire on security grounds is intended to serve as a reminder.
Even more useful information will also be stored in the "My COA" service. Users can quickly view a clearly presented list of emergency numbers or house rules. The declaration of division and proofs of insurance will also be stored there. No more time-consuming searches through archive files and piles of paper;. one click is enough to bring up the relevant document.

The property managers will also be able to start a chat to communicate more speedily and directly with the owners. This will replace protracted and unmanageable communication via e-mail.
Dr. Stefan Ollig summarises the app's further development stages: "We have already created added value for our customers in absolute terms with the introduction of the owners' app and its basic functions. Further updates and expanded services will make our digital offering a package that takes care of everything."