berlinovo – new rental process for apartment concept
The digitisation wave is rolling. More than 90 percent of Germans use a smartphone, which has now overtaken the PC as the most-used technical device. The younger generation, in particular, are guided by the principle that it should be possible to access hairdresser appointments, trips to restaurants or insurance contracts quickly and easily from any location via their smartphone. The next logical step is that students will no longer need to canvass housing shares hoping to find an affordable room, but will simply be able to secure an apartment quickly and directly using an app.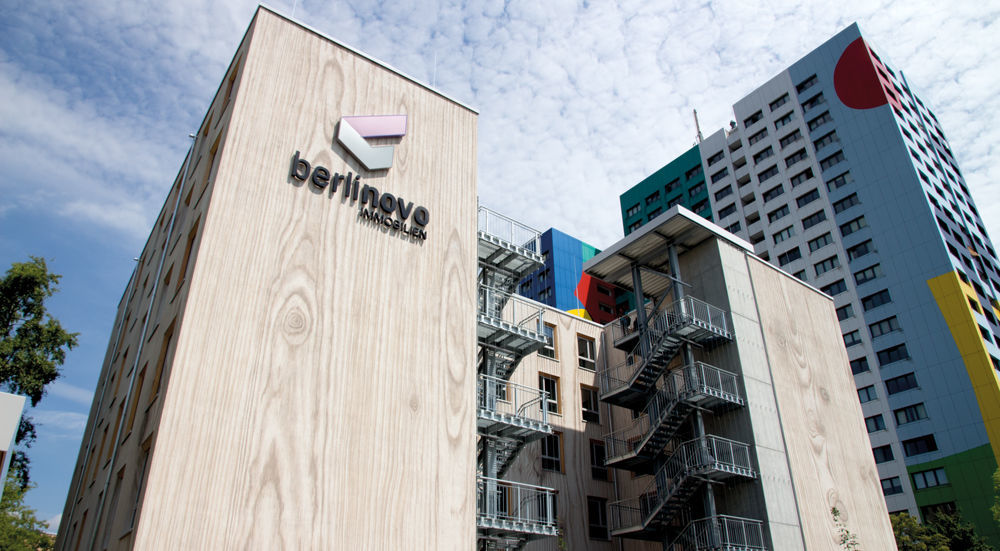 Rent student apartments directly with ease
Europe's largest lessor of furnished apartments, berlinovo, has provided precisely this innovative option since last year. A revolutionary construction project in Berlin provided the perfect opportunity to introduce a mobile rental solution: berlinovo created the first 129 student apartments on 2,200 m² of surface area in the six-storey building built using the wood-hybrid construction method. By 2020, berlinovo plans to create more than 2,500 homes for students in Berlin. The apartments make efficient use of area and are furnished in an innovative, space-saving way, leading to the creation of fully functioning micro-apartments of 16 m².

Berlinovo Managing Director Roland J. Stauber: "With our 'Concept 2,500', we consciously decided to provide housing options for students on a tight budget. We demonstrated that we have the courage to go micro, and, at a gross total rent of 340 euros, now provide a housing concept for young people that cannot be beaten in terms of price and quality." And the logical conclusion: the entire rental procedure can be performed using the specially developed berlinovo app for iOS, Android and WebApp.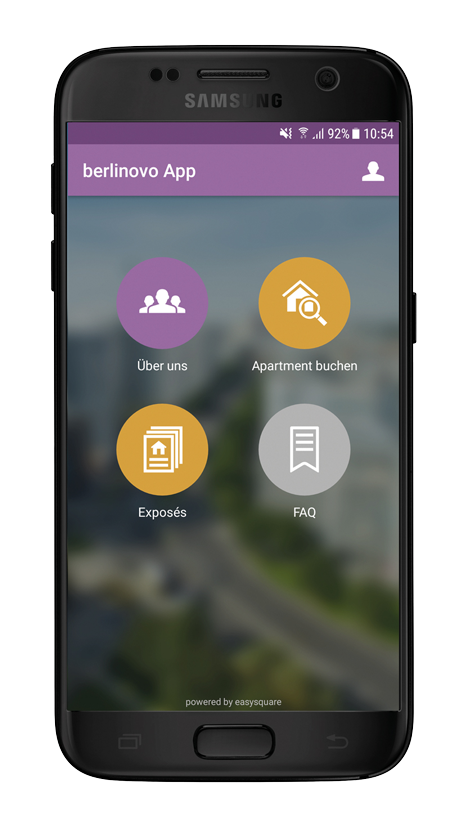 Figure 1: The berlinovo app.

After commissioning PROMOS consult with the mobile technical implementation of the apartment concept, the berlinovo app was realised and went live within a very short time. With the help of the app, students can book available berlinovo apartments quickly and without bureaucracy.
"Our digitalisation solution, easysquare mobile, has enabled us to considerably expand berlinovo's existing offering in the area of tenants' services and to make it more flexible," said Jens Kramer, CEO of PROMOS consult. "Easysquare offers the basis for further innovative features. Providing a kit of solutions means we can continue helping berlinovo to expand its pioneering position as an innovative provider of short-term accommodation in future," added Kramer.

The app contains a simple apartment search function with filter options, clear property profiles and pictures of the individual apartments. Data entered in the app can be processed easily by berlinovo's central IT facilities thanks to easysquare integration.

The first phase of the app when renting was kicked off for the new student apartments was already a great success.
Roland J. Stauber, Berlinovo Managing Director

easysquare to serve as basis for integrating further innovative features
Several thousand app users have already made the project a great success, and easysquare will now implement additional innovative features in the berlinovo app. In concrete terms, this means the functional scope will be enhanced. A key component here is the chat function. This allows potential tenants and landlords to communicate easily and directly as well as send and receive documents. The chat is linked with easysquare workflow. This means the chat window can be viewed at any time and in every process step, and queries can be sent at any time. Important information or required documents can also be uploaded. In addition, the updated version will include various optimisations such as a form list function and an optimised design.
Outlook and summary
The next project phase is also ready to get under way. The current partial interface is going to be replaced with full automation. This will implement a comprehensive property search and allow all berlinovo apartments to be offered. Alongside the search (by district, number of rooms, etc.), the app will provide other useful functions. These include the option to view properties on a map, saving entries as favourites, a list filter and a general search field.

Berlinovo Managing Director Roland J. Stauber sums up: "The first phase of the app when renting was kicked off for the new student apartments was already a great success. Now we are in the middle of the continuing expansion phase, which will increase the user group for the app and, at the same time, improve the overall efficiency. We are pleased that we have found a reliable and innovative digitisation partner in PROMOS and its easysquare brand with whom we will now take further steps relating to mobile property management."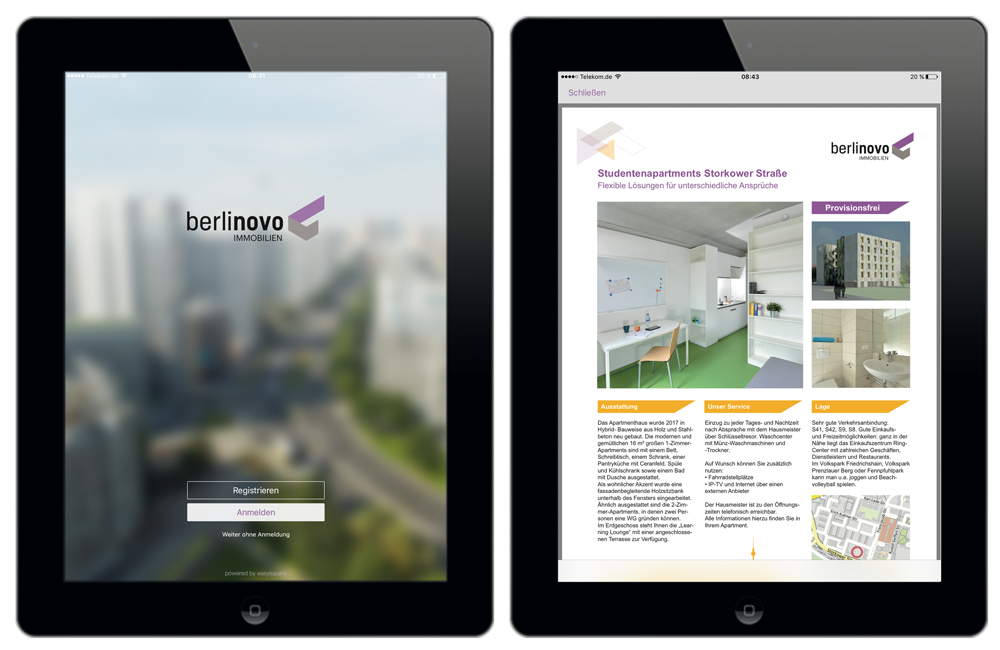 Figures 2+3: Apartment hunting made easy. All the information at a glance.

About berlinovo
Berlinovo was developed in 2012 from BIH Berliner Immobilien Holding GmbH, founded in 2006, and its subsidiaries. Berlinovo is a shareholding of the Federal State of Berlin. The company's portfolio contains 330 properties, of which one property is abroad. Throughout Germany, berlinovo manages 26,104 rental units with a rental space of 2.95 million m² and a target annual rent of more than 280 million euros. This includes some 17,400 residential units, 6,500 furnished apartments and 2,160 commercial units (portfolio as of 1 January 2017). berlinovo employs around 340 members of staff.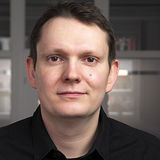 Maxim Wahl

Product Manager

PROMOS consult