IFRS 16 – how the PHOENIX group got off to a good start
Most people don't immediately run to the doctor if they have a scratchy throat or runny nose. Instead, we go to a pharmacy. Every day, they provide millions of people with essential medications. A sophisticated logistics system ensures that the shelves remain stocked and we do not have to leave empty-handed.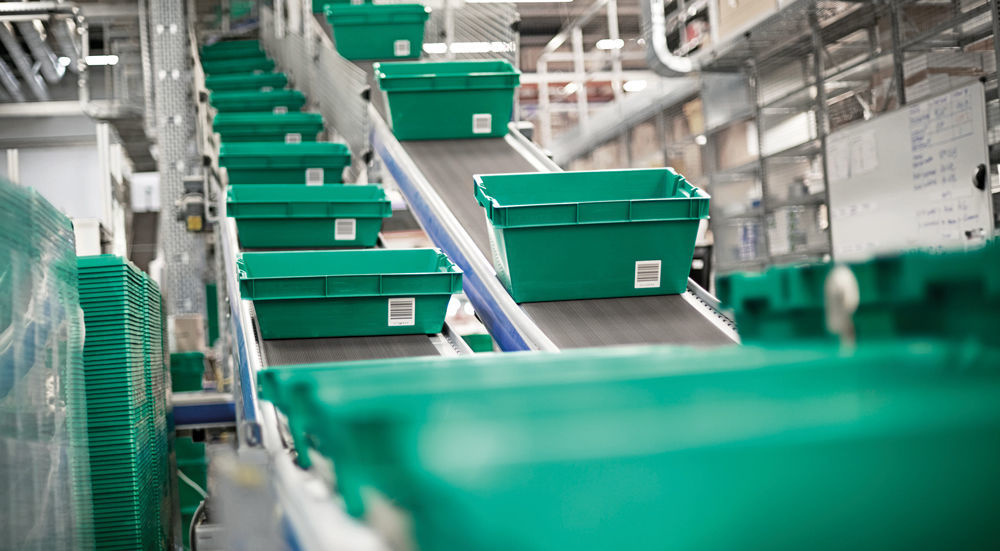 As a leading healthcare provider, the PHOENIX group's daily business is ensuring that medicinal products arrive where they are supposed to and acting as the link between manufacturers and patients. Headquartered in Mannheim, the company is active throughout Europe. Working in 27 countries, it covers a larger area than any other provider and its more than 37,000 employees in the wholesale, retail and pharmaceutical services sectors make a key contribution to comprehensive healthcare. To fulfil its mission, PHOENIX relies on 163 distribution centres, 2,500 pharmacies of its own, logistics centres and transportation vehicles. As not all of its resources are part of its own inventory, the PHOENIX group is a lessee and – like many others – is subject to the new accounting standard IFRS 16.
Doing away with off-balance
According to this standard, effective as of 1 January 2019, lessees no longer have the choice between finance leasing or operating leasing. Particularly companies that had made extensive use of operating leasing have to be prepared for considerable accounting effects. Why is this? Finance leasing basically resembles a purchase financed by a third party, meaning it has to be presented both as an asset on the assets side and a liability on liabilities side. Operating leasing, on the other hand, is more similar to renting and, until now, did not have to be shown on the balance sheet at all but merely listed in the notes (off-balance). This means that if all leasing transactions that were previously simply identified as operating leasing are now added to the balance sheet, this will have an effect on important key performance indicators. For instance, a company's debt and interest burden may increase, while the equity ratio sinks. In addition, according to IFRS 16 all contracts must be documented, meaning much more information has to be provided about the leasing relationships. Accordingly, the new rules inevitably also affect internal processes and checks.
To ensure that it could fully implement the new accounting rule, the PHOENIX group addressed the necessary IT-related changes at an early stage and set up the internal REAL project in 2017. REAL stands for Real Estate and Leasing and reflects both of the demands the new IT solution had to meet: The company wanted to not just fulfil the new IFRS 16 standard appropriately, but also map the central contract management throughout the company. Mr Wagner was responsible for the technical aspects of the project, while Ms Mayer was in charge of the overall implementation.
Not a job for Excel
The PHOENIX group is active in 27 countries and therefore also has an extremely diverse country portfolio. Before the consolidation, very different systems were in use in the various countries – with everything from Excel to web tools and even custom solutions. However, stable, standardised integration into the financial accounting and controlling system is necessary in order to present up-to-date information from leasing contracts on the balance sheet. In view of the fact that enormous data volumes need to be processed and both multiple languages and multiple currencies have to be mapped, the PHOENIX group bid farewell to Excel. Instead, those responsible decided on a standardised, overarching management software based on SAP® RE-FX. In addition to a common data structure for all countries, the group also benefits from the new technical possibilities, for example, monitoring contract terms, creating comparisons and running reports, as well as using the tool in a mobile environment.

Looking back, it was absolutely logical for us to process the management of our leasing contracts via SAP®. In this way, we not only meet the new accounting requirements, but also benefit from added value thanks to the IT conversion.
Markus Wagner, technical project manager at PHOENIX group

Since SAP® was already used as the leading ERP system in the PHOENIX group, it was also the preferred option when selecting a suitable solution. Seamless integration into SAP® can be effectively used to exchange contractually relevant and accounting data. The harmonisation of the IT infrastructure reduces the large quantity of existing technologies and creates the ideal basic conditions for roll out in other PHOENIX group countries. The company's IT specialists also already have the knowledge required for maintaining SAP® products, meaning synergies can be achieved here. Access to allow contracts to be recorded via web-based applications will be set up for all countries that do not yet use SAP®.

Perfectly prepared
The search for a suitable project partner led to PROMOS consult. As an expert for real-estate-related SAP® components, PROMOS has many years of experience with the SAP contract management tool. The service provider is familiar with the tricks of using the system and knows that RE-FX is the best solution for mapping all manner of contracts. RE-FX offers the entire range of functions for a complete contract management tool – for all tasks from creating the contract types and managing the contract partners to monitoring all appointments during a contract's term and maintaining the detailed contract conditions. All the data is incorporated into a central data pool, allowing the leasing contracts to ultimately be evaluated based on the various requirements, both in accordance with local GAAP and with IFRS.

Within a few months, a standardised master data model and contract management had been set up. Both were then tested in selected pilot countries. One of the greatest challenges was certainly collecting and digitising all the contracts, as seamless documentation and archiving was also made mandatory under IFRS 16. "We had to gather all the contract data for our approximately 6,000 leasing objects – be they warehouses, pharmacy locations or cars – and evaluate them based on our new master data structure. We also had to collect country-specific requirements so that we could store them in the system without contradicting a global IT concept," says Caroline Mayer, project manager at PHOENIX group, summing up the workload. PROMOS consult supported the company with setting up the required master data structures and contract types, as well as the structure in customising for the predefined company codes and controlling areas. PROMOS was also able to help with the functional tests, the data migration using LSMW and with designing and implementing reports for the export to the existing BW system.

Summing up
The SAP® solution went live on 1 January 2019 and IFRS 16 was applied for the first time on 1 February 2019 using the modified retroactive method in the PHEOENIX group's first quarterly report. The company's experience with the completed conversion to the new leasing accounting standard IFRS 16 was very good. "Looking back, it was absolutely logical for us to process the management of our leasing contracts via SAP®. In this way, we not only meet the new accounting requirements, but also benefit from added value thanks to the IT conversion. The resulting synergy effects simplify our IT infrastructure and the standardised master data model creates the ideal conditions for our future reporting,' says Markus Wagner, summing up the project. "PROMOS was a reliable partner in this process and helped us speed up the project progress where possible," Mr Wagner continues.

The PHOENIX group has taken on a demanding task, namely people's health. So the company appreciates it all the more when internal processes and reporting procedures run smoothly in the background. "Our expectations for an intelligent software were met to the full. To be precise, we did not want to have to focus all our attention on evaluating our leasing objects but to concentrate on our core business. In the case of Controlling, this would be interpreting values and potentially initiating controlling measures, or across the group doing justice to our vision of being the best integrated health services provider," Mr Wagner continues, concluding his summary.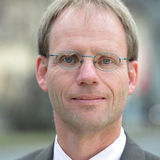 Manfred Stegemann
Professional Consultant Real Estate

PROMOS consult