Efficient and useful – our new YouTube video demonstrates the advantages of the PROMOS dunning and case record
Collecting outstanding claims by means of the judicial dunning procedure is most certainly not one of a landlord's most pleasant tasks, but it often cannot be avoided. In the form of the dunning and case record, we provide a tool that enables you to process all transactions involved in dunning or a legal case in an efficient and transparent manner in SAP®.
In our new YouTube video, we show you how the PROMOS dunning and case record is integrated into the real estate contract account sheet. You can also gain an overview of the various options that this tool offers, including the chronological mapping of all completed activities, the dunning level reached or what legal measures have already been taken.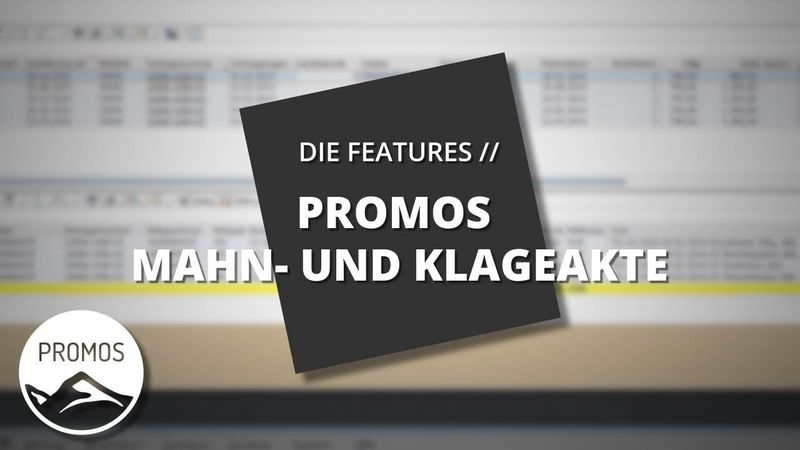 Does the dunning and case record sound interesting to you? Then send us a message and our experts will be delighted to advise you.

You may also be interested in the following topics: