Micro living – the future of living as a new asset class
According to a recent article in the Frankfurter Allgemeiner Zeitung, in the future furnished rentals, boarding houses and serviced apartments will be the target-group oriented solutions for the temporary accommodation that is now in demand in growing urban areas. On real estate markets in the dynamically increasing urban centres, there is already a fixed term for this: micro living or micro apartments.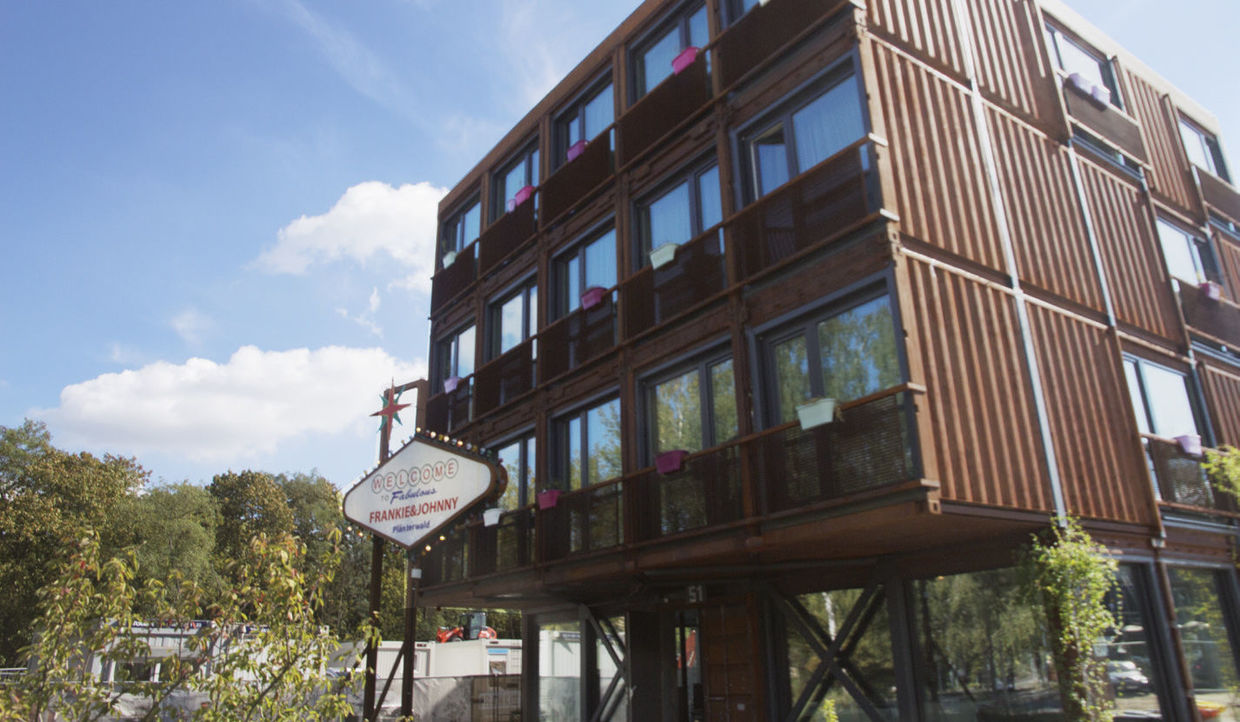 A modern living concept
Housing in cities is becoming increasingly scarce, while more and more people are looking for an urban form of living that is reduced to the essentials: small apartments with functional, high-quality furnishings in a central location. These smart residential units are the ideal starting point for life at the cutting edge. People who live in this way value short travel times, a sound infrastructure, good transport connections and fast access to a host of urban leisure activities.
The space-saving micro-apartments with a living/sleeping area, shower room and cooking facilities usually have around 20–25 square metres of space. There are thus fewer empty spaces such as hallways and the apartments have kitchenettes instead of a separate kitchen and living room. They have wireless Internet and good transport connections. Depending on the tenant structure, communal areas or services supplement the apartment complexes. In terms of functionality, they are optimised so that the lifestyle of a bustling city and the total rent expense are not mutually exclusive and the apartments are ultimately affordable for tenants.
Small and mini apartments have always been around, but they did not include high-quality fittings and were not part of a communication-friendly environment, which is now the main focus. Residents do not cook by themselves in the micro apartment, but in the special kitchen in the communal area. Alternatively, they visit one of the many local restaurants and bistros, which is of course where they also meet up with friends and colleagues – not in their rented apartments.
A variety of options for urban regeneration
Tenants are wooed with precisely this environment – the affordable big-city flair, modern furnishings, space-saving interior-design solutions and environmentally friendly materials that are used for the micro apartments. Investors are not building their micro apartments on the outskirts, but right in the midst of the urban scene. Since there are hardly any affordable plots of land in these areas, investors are instead restoring old buildings, office spaces and military barracks that are available in central locations for this purpose. For example, a former office building (built in 1972 in Frankfurt), a former insurance headquarters in Nuremberg and an old administrative building from the GDR's railway operations in Berlin have been converted into micro apartments. The Berlin complex alone contains 438 units. These are examples of conversion measures that meet all the requirements of this residential segment.
In Berlin, another unusual concept has been implemented. They are an essential feature of international trade: shipping containers approximately 12 metres long, and 2.4 m high and wide. Around 410 of these containers have been set up on a disused plot of land in the city centre, in stacks of four storeys. Of these containers, 310 are provided as state-of-the-art apartments. The remaining 100 containers house the administration and building engineering. The durable steel shipping containers do not need to be painted and are protected against corrosion. A supplement to this is urban gardening: vegetables are planted in wooden tubs for the residents to harvest, and this vegetation has the added advantage of making the environment look more relaxed.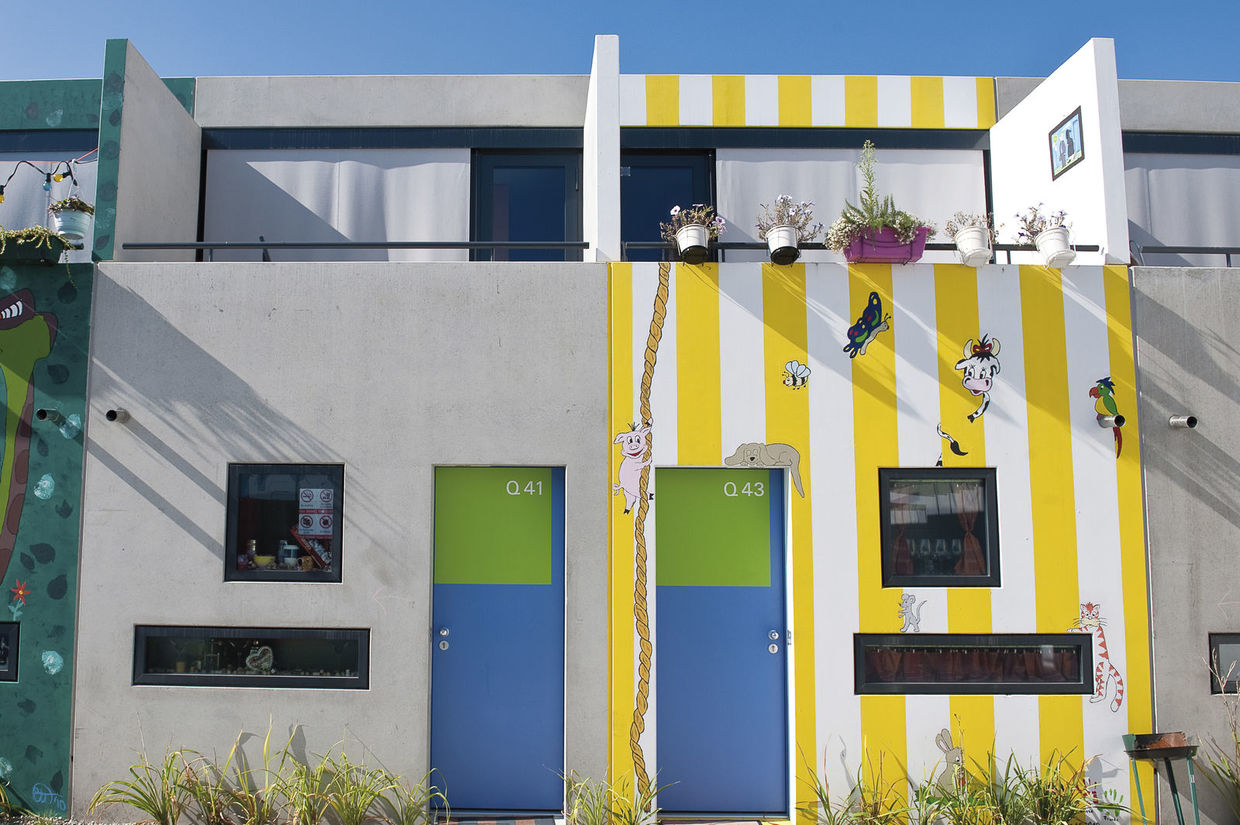 Figure 1: Olympic Village (Munich 1972) – today the Munich Student Union rents out the bungalows to the south as student apartments.

Smart homes and smartphones
All of these examples focus not only on the residential advantages, but also the lifestyle of the future residents. This is why environmentally friendly development, such as high-quality, insulated building shells and the use of energy-saving building technology, is a priority. Smart technology is also used. Of course, playful variety is not possible here in the same way as with "intelligent houses", in which the building technology and household appliances like lamps, blinds, radiators, fridges, washing machines, etc. are networked and can be operated via smartphone. In micro apartments, it would probably only be useful if the buzz of the mobile phone's alarm function were to switch on the coffee machine and turn up the heating in the bathroom.
Micro apartments as a successful investment for investors
The conditions, such as location and demand, are right. In terms of investment returns, the micro apartments concept is becoming more important when it comes to investments in real estate because – with the exception of the stock market – rival capital investments are more volatile and less profitable then before the 2008/2009 financial crisis. The low interest rates for financing real estate investments support this development. Increasingly, real estate investments are evaluated based on the risk/return profile, which can be minimised through the usage type of the real estate, its industry focus, the location, the tenants in question and the term structures of the lease-outs. If all of these factors are right, these investments remain attractive. This is precisely the reason that more and more asset classes are arising for real estate investments. These are specialist properties in particular that are provided for precisely defined purposes. Here are some examples from other industries:
Consumers use e-commerce and online trading, and thus bypass conventional retail. Instead of retail properties, this results in the emergence of logistics and distribution centres that deliver the ordered goods immediately to consumers who place orders in a variety of locations. Logistics property investments are also influenced by the increasingly international work distribution of components for the production process, which also need to be stored and distributed.
Low-priced hotels built according to a modular system, technical standards and fittings based on strictly uniform criteria that result in significantly lower room rates and thus promote business as well as private travel are triggering a run on the "budget hotels" asset class.
Short-term living will have a similar effect on market requirements. Target group-oriented solutions will need to catch up with demand. This is already the case with student apartments, for example. Private investors and closed funds, in particular, are now investing in the micro apartments segment in dynamic urban conurbations.